Thought Leadership Essays
Viewing posts from January, 2014
By: Peter Walker 29/01/2014
Last summer's Gezi Park protests in Istanbul raised some profound issues relating to the future of media. Trust in Turkey's traditional media outlets plummeted as citizens relied instead on social media for a picture of events. By Peter Walker.
By: Tom Watson 23/01/2014
Measurement has been a concern for the PR profession for the best part of a century. Today, agreeing on value from the outset lies at the heart of true insight into whether communication is effective or not. By Tom Watson.
By: Francois Baird 15/01/2014
Companies wishing to influence policy in African democracies must marshal arguments that are in the wider interest and back them up with trusted, relevant statistics. By Francois Baird.
By: Elaine Cameron 08/01/2014
Ubiquitous access to the internet, social media channels, smartphones and tablets, coupled with innovations mean patients have the ability to take control of their own health as never before. By Elaine Cameron.
By: Bill Royce 03/01/2014
Climate change is the greatest risk facing humanity, and is already imposing substantial costs. What are our obligations as IPRA Members? By Bill Royce.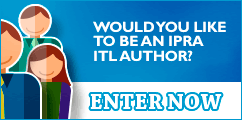 IPRAOfficial