Thought Leadership Essays
By: Keith Hunt 15/02/2010

The global economic picture remains far from rosy, however Keith Hunt is of the view that the PR industry is well-placed to exploit new opportunities created by the rise of social media.
By: Keith Hunt 10/02/2009

Corporate finance and consulting business Results International assesses PR agency strength by looking at four key areas. Keith Hunt reveals what agencies need to get right in order to prosper in challenging times.
By: Keith Hunt 07/06/2008

Running a PR business is never easy and companies with sloppy management practices fall quickly by the wayside. Keith Hunt offers his thoughts on where marketing services agencies, and PR agencies in particular, frequently go wrong.
By: Keith Hunt 06/02/2008

At the beginning of the year, Results International brought together leading figures from the UK PR industry to get their thoughts on how the industry is developing in today's digital world. A cross-section of views follows, introduced by Keith Hunt.
By: Keith Hunt 02/10/2007

Keith Hunt outlines the necessary steps to ensure successful expansion overseas. His advice is based on a recent Results International conference Growing Your Business Internationally, which took place in London on 2nd October and featured a range of agenc
By: Keith Hunt 24/07/2007

Keith Hunt offers tips on how to sell a PR agency, based on the collective wisdom of entrepreneurs who have gone through the M&A process.
By: Keith Hunt 02/02/2007

Keith Hunt identifies some key trends that will impact on the PR sector in coming months.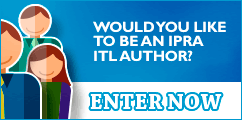 IPRAOfficial