News
Viewing posts from February, 2015
By: Georgios Kotsolios 25/02/2015
The lightning-fast rise of Digital has triggered a rethink of service models in the communications business. There is a huge opportunity here for Public Relations. By Georgios Kotsolios.
By: Simon Lloyd 18/02/2015
When hit by a network outage two years ago, UK mobile provider O2 experienced a barrage of complaints and abuse on social media. But an open and honest response helped make brand ambassadors out of customers who had previously felt let down. By Simon Lloyd
By: Amybel Sánchez de Walther 11/02/2015
The extensive use of social media has restated the role of PR practitioners through a wider field of action and growing participation inside the organisation. PR has become a strategic partner rather than an anonymous and decorative body, requiring complet
By: Richard Millar 04/02/2015
How can employers realise the value of employees as influential corporate and brand ambassadors? By Richard Millar.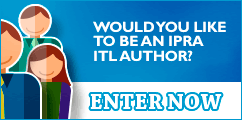 Tweets by @ipraofficial