Thought Leadership Essays
Viewing posts from August, 2007
By: Carlo Ennio Stasi 01/08/2007

Italian truck maker Iveco has built a powerful brand for itself around its vehicles. Carlo Ennio Stasi tells us how the brand is being further developed through clever sponsorship and a wider focus on its people.
By: Harald Bråthen 01/08/2007

The Nordic region is often lumped together as one uniform mass. But, cautions Harald Bråthen, there are many disparities as well as similarities between its countries.
By: Armin Huttenlocher 01/08/2007

The evolution of public affairs agencies in Germany reflects a changing political landscape, writes Armin Huttenlocher.
By: Cheryl Moore 01/08/2007

Cheryl Moore reveals how she and her small PR team are meeting the communications challenges of a company on the move.
By: John Seng 01/08/2007

Conveying the science and emotion behind pediatric development disorders is essential in securing the right kind of exposure for a specialist children's medical facility. By John Seng.
By: Marcus Brewster 01/08/2007

Marcus Brewster, one of the leading lights of the PR industry in South Africa, offers up eleven golden rules for outstanding PR practice.
By: Mark Hunter LaVigne 01/08/2007

Creating a media friendly newsroom on your web site can be a big factor in achieving more and better coverage. By Mark Hunter LaVigne.
By: Matt Kucharski 01/08/2007

Matt Kucharski and Crispin Manners chart the emergence of PR 2.0 and argue that those communicators adept at harnessing the power of social networks and online interest groups will achieve success through compelling recommendation.
By: Melanie King 01/08/2007

Convincing clients to spend more on PR can be an uphill struggle. Melanie King believes agencies need to stop backing themselves into a corner and stand up for the results they can achieve.
By: Mohammed A. S. El-Astal (Dr) 01/08/2007

With the PR ethics debate likely to run and run, Mohammed A. S. El-Astal (Dr) conducted some research into attitudes to honesty among PROs at higher education institutions spread across the globe.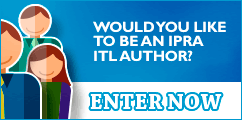 IPRAOfficial