Thought Leadership Essays
Viewing posts from November, 2016
By: Lisa Vallee-Smith 28/11/2016
As the seismic year that is 2016 draws towards its close, it's an appropriate time to consider the future, and how communications professionals should prepare for it. By Lisa Vallee-Smith.
By: Lisa George 20/11/2016
A Request for Proposal (RFP) may represent a fantastic opportunity for building business, or be a complete waste of time. By Lisa George.
By: Joshua Van Raalte 16/11/2016
Once a PR industry norm, phoning journalists to 'sell in' press releases has had its day. New skills are needed to deliver effective media relations. By Joshua Van Raalte.
By: Nicole Reaney 07/11/2016
Signing up celebrities as the face of your brand can be expensive and may cause problems. Are social influencers a better bet? By Nicole Reaney.
By: Shravani Dang 01/11/2016
In this age of volatility, uncertainty, complexity and ambiguity, organizations need leaders able to build trust through empathy and engagement. By Shravani Dang.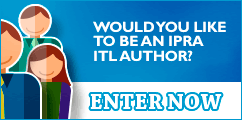 IPRAOfficial