ITL #197 Three years from now: trends for the 2020 communicator

6 years, 10 months ago
(Comments)
As the seismic year that is 2016 draws towards its close, it's an appropriate time to consider the future, and how communications professionals should prepare for it. By Lisa Vallee-Smith.
This year marked a rise in the importance of brand storytelling, crisis communications, and visual storytelling. As we look towards the next three years, communications professionals will need to contend with various trends that the 2020 Communicator may track today but are certain to swerve, barrel ahead, fall off the path or be replaced by developments we don't dare yet to predict. (Who anticipated the iPad, the Great Recession or President Trump?)
Still, no communicator worth their weight will deny the importance of a good plan. So here are 10 potential developments that the 2020 Communicator can expect to encounter when the public relations profession starts a new decade:
Megatrends will continue to make meganews. Urbanization, environmental protection, immigration issues, smart mobility, STEM, the Millennials phenomenon and the power of women will continue to impact marketing globally. Watch for another budding trend: actions related to national security in the United States, in light of increased terrorism and cyber threats.

Small and midsized businesses will become even bigger target markets for products and services as the largest global enterprises experience difficulty trying to compete, grow and satisfy investors and shareholders.

Traditional public relations firms will disappear rapidly in the wake of increased big-agency network consolidation, the massive move to digital and the continued decline of community and regional news media. PR will become much more of a fleet and flexible corps of practitioners with communications talents that businesses have not been able to find or develop in-house. Demand for PR/marketing services will blossom as the overall job market cools down and outsourcing becomes necessary.

The agency-of-record model disappears as clients demand shorter-term, faster-return, more timely projects that keep them ahead of competitors. These projects will require a reinvention of traditional hourly billing systems and a focus on

à la carte

options for content creation.

All information will become entertainment. Data, reports, news, polls, studies—every form of communication will be presented visually, in animation, with two-way engagement. Marketers will also have to get more creative with the ways they collect data as customers become less willing to complete forms and click ads.

Written content will become longer, giving rise to 2,000 word articles and eBooks and spurring the end of the 400/500-word blog many brands have become accustomed to. The focus on content marketing will spawn a need to hire more full-time writers, many of which will be former journalists.

Brands will increasingly become full-time publishers, investing in ways to mobilize and move their own brand followings instead of paying for third parties to carry their messages. More than sponsored content, brands become the original and only source of content, making developing loyal followers more important than ever.

Technology serving the marketing industry will continue to expand as pressure for return on investment and data-driven results increases.

Despite current trends, hard news journalism will emerge as a pop culture super star as Millennials mature, awakening to a renewed appreciation for hard-hitting investigative journalism.

Higher education becomes bifurcated into first-tier national universities and well-funded public universities. Options for alternative higher education at the lower end of the market proliferate in the form of two-year degrees, specialization and certifications as students seek to reduce the time spent outside the marketplace and wrap their education plans into their work timetable.
Five-point action plan
With the prospect of a very different 2020, how should professional communicators and communications agencies prepare for the next five years? Five actions should be on their immediate agenda:
In the US, the year 2020 will conclude the next presidential term and initiate the term to follow. Shifts in taxes, military spending, social services, healthcare and environmental regulations are sure to be substantial. Communicators should sharpen their public affairs skills and begin developing points of view on these issues for their clients.

Young professionals entering the workforce should invest in specialized skills to augment their major fields of study, incorporating such competencies as statistics, market research, computer coding, Web and graphic design, video production and journalism.

2020 Communicators must bolster their strategic significance with their C-suite peers and be ready for the additional accountability and oversight their new position of importance entails.

Agency leaders should invest heavily in content marketing but avoid abandoning media relations. The need to develop deep relationships with media will be greater than ever; the nature of media and the journalists and sites where news is generated simply will have changed.

Since communicators will be working much more extensively in virtual global teams, employers should invest in work visas to obtain the best global talent and enable them to travel to domestic client locations and events.
The 2020 Communicator will find an appended level of importance to the C-Suite as dependence on creative content creation and crisis readiness increase. With proper preparation and flexibility in a fast-paced and ever-changing world, these modern communicators will bring success to themselves and the brands they represent.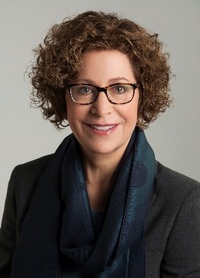 The Author
A public relations and marketing communications consultant with more than 25 years of experience, Lisa has worked with industry segments that include consumer packaged goods, automotive manufacturing and aftermarket, automotive supply chain, information technology, retail, healthcare and professional services. Her expertise includes primary research, strategic planning, corporate communications, and issues management. In her role as CEO of Airfoil Group, Lisa is responsible for account innovation, strategic planning, and talent development.
mail the author
visit the author's website
Forward, Post, Comment | #IpraITL
We are keen for our
IPRA Thought Leadership essays
to stimulate debate. With that objective in mind,
we encourage readers to participate in and facilitate discussion.
Please forward essay links to your industry contacts, post them to blogs, websites and social networking sites and above all give us your feedback via forums such as IPRA's LinkedIn group. A new ITL essay is published on the IPRA website every week. Prospective ITL essay contributors should send a short synopsis to IPRA head of editorial content Rob Gray
email
Share on Twitter
Share on Facebook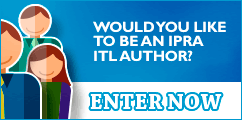 IPRAOfficial