Thought Leadership Essays
By: Rob Gray 11/05/2020

Winning a GWA can make a big impression, as the team behind last year's Grand Prix victory have found. By Rob Gray.
By: Rob Gray 24/04/2019

GWA success brings worldwide recognition and acclaim. But what marks out a great piece of work? Which mistakes should entrants avoid? And why are esteemed communicators so happy to sit in judgment? By Rob Gray.
By: Rob Gray 23/04/2018

Jane Hammond, Loula Zaklama, Richard Linning and Johanna McDowell have been accorded IPRA Member Emeritus status. Why has this rare honour been conferred by the IPRA Board and what does recognition mean to the recipients? By Rob Gray.
By: Rob Gray 27/02/2018

The IPRA Golden World Awards for Excellence 2018 has opened for entries. What did success mean for last year's GWA Grand Prix winner Weber Shandwick? By Rob Gray.
By: Rob Gray 01/05/2017

The IPRA GWAs are the only truly global PR awards. The good news is, there's still time to enter this year's competition. By Rob Gray.
By: Rob Gray 06/02/2017

IPRA GWA judges share what they look for in a successful campaign and set out the advantages of winning one of these prestigious international PR accolades. By Rob Gray.
By: Rob Gray 13/10/2006

Robert Gray picks out some telling findings from a hugely ambitious global opinion research project, before ruminating on an IPRA e-group discussion on the meaning of coconuts. Yes really, coconuts!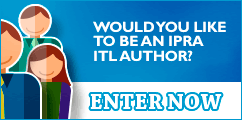 IPRAOfficial