ITL #370   IPRA Golden World Awards: outstanding recognition in turbulent times

2 years, 8 months ago
(Comments)
Winning a GWA can make a big impression, as the team behind last year's Grand Prix victory have found. By Rob Gray.
In a world that feels as if it's been turned upside down, do PR awards still matter?
Yes, without doubt. And arguably more than ever – at least when the awards have the credibility and illustrious 30-year track record of the IPRA Golden World Awards.
The GWAs represent a badge of quality and an unmatched platform for recognition on a global scale. Successful participation boosts team morale, strengthens business credentials and opens doors to exciting new opportunities.
That's true when the economy is riding high. Truer still when times are tough. When the pressure is on, as it most definitely is in 2020, high standards, creativity, great execution and outshining the norm can make all the difference. And if you're doing great work in line with these criteria, you should grasp the opportunity to subject it to the scrutiny of your peers.
Is your outstanding communications work good enough to win an IPRA GWA and the reputable endorsement and widespread renown that comes with it? Well, there's only one way to find out.
As ever, entries to this year's GWAs will be judged by an eminent and discerning international panel of communications experts. To make life easier, this year we have adapted the competition process to help those of you submitting entries from home. For example, the PDF required from finalists can be a simple copy and paste of the text required for Round 1 judging, plus 2 photos.
Entry deadline extended to 1 June

We have also extended the deadline for entries to 1 June. And to help you choose the right category (or indeed categories) for your campaign/s, IPRA has created an online keywords generator.
To get started, download the GWA 2020 Entry Kit.
Once again, the judges look forward to reviewing and celebrating some wonderful work across geographies and categories. For some insight into what it takes to be a winner, and indeed what it means to win, read on to learn about last year's Grand Prix recipient, the Japanese provincial city of Kobayashi.
Kobayashi's innovative partnership with Electronic Arts
Like numerous communities across Japan, the city of Kobayashi in the Miyazaki Prefecture faces numerous issues relating to depopulation and brain drain. With many people choosing to move away for work and other opportunities, the local population of adults aged 20-39 is expected to fall by around half by 2040, earning Kobayashi the unwanted label of a "city at risk of disappearing."
Kobayashi's local government authority and PR agency Dentsu Public Relations teamed up with game developer Electronic Arts for a ground-breaking educational initiative that leveraged gaming app SimCity BuildIt to develop interest and engagement in community development. The app was incorporated into local high school classes and students became members of a dedicated official department, charged with creating an ideal future version of their city within the game. The project boosted cross-generational community spirit and earned widespread media attention, with other towns also hoping to replicate its success.
GWA judges were impressed by the creative thinking that hit upon a new solution (app) for an old problem (depopulation) and the smart targeting of a young demographic composed of people with a high likelihood of relocating out of the region in future. Customising an existing commercial app for public benefit and using it as part of a broad community engagement drive proved a winning formula. All the more so given the idea was supported by a brilliant media relations campaign that generated excellent coverage.
Tangible benefits
Yuki Sato, the Dentsu PR Consultant who led the award winning campaign, says that because gamification is a communication concept with a long track record, the aim with this initiative was to push the form further in a way that could generate tangible benefits.
"The core challenges we sought to address were issues relating to depopulation and urban flight, which are faced by provincial cities all around the world and particularly in Japan," he says. "And while at any given time the difficulties faced by individual countries may vary, in the long run these are issues that most will eventually have to deal with.
"As such, it means a great deal to us as a team from Japan to receive recognition for this initiative, which demonstrated that a shift in platform – from opaque planning texts and documents to a much more relatable mobile gaming app – can drive engagement and spark discussion among young people who previously had only limited interest in their local area.
"All this was achieved through the combined efforts of the client, local government, and a local high school. Students' in-game solutions for problems faced by their community received practical implementation, and I believe that the power of PR lies in the way we were able to dynamically bring on board diverse stakeholders and bridge the gap between digital and real-world elements.
Mr Sato adds that he considers the IPRA Golden World Awards to be "an expo of sorts, gathering together campaigns from around the world that showcase the power of PR and illustrate how the field is continually expanding." Moreover, he described winning the Grand Prix special award as a "momentous achievement" and feels honoured not just for Dentsu PR as a company, but as a representative of PR agencies across Japan, and Asia as a whole.
Honour amid diversity
Kazunori Azeyanagi, former President and CEO of Dentsu PR until March 2020, when he became Senior Corporate Advisor to the business, also takes the view that winning the award was a tremendous honour.
"Last September I was fortunate enough to be able to attend the awards ceremony in Yerevan, Armenia, and the various winning campaigns each expanded the potential of the PR field while making a positive social contribution," says Mr Azeyanagi. "Furthermore, in keeping with the 'World' in the awards' title, I was amazed to see such an international – one might even say 'borderless' – selection of winners, and the many teams taking to the stage to accept their prizes were symbolic of the diverse global society in which we live. I have the utmost admiration for the way in which the Golden World Awards speak to that diversity, while showcasing both present and future possibilities for public relations.
"Since accepting this award, we have received numerous messages of congratulation from our fellow PR agencies in Japan, with many also lauding IPRA for its vision in choosing such a progressive campaign. With the world currently in the midst of a serious crisis, I believe that our everyday goal of delivering the intended messages as accurately as possible has an even more important role to play. Through devising the most impactful content and the most effective channels, PR has the power to communicate information to stakeholders in a way that shapes both opinion and behaviour. And through the Golden World Awards, I know that IPRA will continue to embody the aforementioned vision as it communicates that power to the world."
These are thoughtful words, much appreciated by everyone connected with IPRA. Mr Azeyanagi is correct in his assertion that PR has the power to communicate information to stakeholders accurately, in a way that shapes both opinion and behaviour. We look forward to seeing many further wonderful examples of this in the 2020 GWA entries.
The question is, will your comms work be among them? If you haven't entered yet, thankfully you have until 1 June to set that right.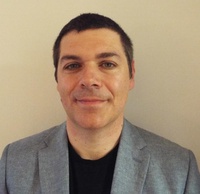 The Author
Rob Gray commissions and edits the IPRA Thought Leadership series of essays and is a regular member of the GWA judging panel. He also works as a business journalist, is a writer and editor for a range of brands and agencies, and has authored corporate histories and other non-fiction books.
mail the author
visit the author's website
Forward, Post, Comment | #IpraITL
We are keen for our
IPRA Thought Leadership essays
to stimulate debate. With that objective in mind,
we encourage readers to participate in and facilitate discussion.
Please forward essay links to your industry contacts, post them to blogs, websites and social networking sites and above all give us your feedback via forums such as IPRA's LinkedIn group. A new ITL essay is published on the IPRA website every week. Prospective ITL essay contributors should send a short synopsis to IPRA head of editorial content Rob Gray
email
Share on Twitter
Share on Facebook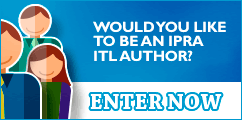 IPRAOfficial