Thought Leadership Essays
Viewing posts from September, 2018
By: Joanna Oosthuizen 24/09/2018
Brands need to balance global alignment with local relevance if they are to matter to consumers. By Joanna Oosthuizen.
By: Laura Hindley 17/09/2018
Although piggybacking on a story already making headlines and setting your own news agenda are different approaches, both present opportunities for building brand reputation and driving commercial success. By Laura Hindley.
By: Lee Nugent 10/09/2018
When marketers partner with machines, they can tell stories that are more effective, engaging, and even empathetic. By Lee Nugent.
By: Andrea Anders 03/09/2018
ITL #285 Professional empathy: A skill often overlooked in marketing communications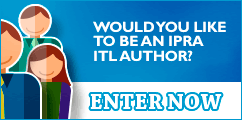 IPRAOfficial