Thought Leadership Essays
Viewing posts from June, 2011
By: Andrew Ager 09/06/2011

International sport is changing shape. With global events scheduled to take place in new markets, Andrew Ager analyses the emerging marketing opportunities.
By: Tony Burgess-Webb 09/06/2011

Tony Burgess-Webb looks at the implications for the PR industry of some major changes in the communications environment.
By: Elaine Cruikshanks 09/06/2011

The pharmaceutical sector in the European Union (EU) faces plenty of Public Affairs challenges. By Elaine Cruikshanks.
By: Deborah Gray 09/06/2011

Deborah Gray is scathing about some of the pan-European PR campaigns managed out of the UK. Here she offers tips on avoiding pitfalls, misunderstandings and clashes of culture.
By: Ken Hong 09/06/2011

Ken Hong is becoming ever more reliant on digital channels for his news fix, yet still finds himself drawn to print media.
By: Takashi Inoue 09/06/2011

There is much for the rest of the world to learn from the terrible problems Japan currently faces and its approach to dealing with them. By Takashi Inoue.
By: Emma Johnson 09/06/2011

Destinations need to be marketed as brands with a differentiated image and a story to tell, says Emma Johnson
By: Erik Jonnaert 09/06/2011

A change in focus has upgraded the role of practitioners in public relations and public affairs as companies have had to take a more long-term, strategic approach to communications. By Erik Jonnaert.
By: Tyler Kim 09/06/2011

The South Korean economy is in good shape and the country's consumers are well-educated and gadget-loving. However, writes Tyler Kim, wariness of foreign owned companies still persists.
By: Georg Lahme 09/06/2011

Volunteering initiatives can deliver significant added value for internal and external communications, says Georg Lahme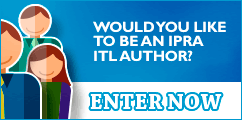 IPRAOfficial