Thought Leadership Essays
Viewing posts from June, 2011
By: Richard Linning 09/06/2011
The new IPRA Code of Conduct refers specifically to the rights of all parties to state their case and express their views. IPRA President Richard Linning assesses this in a historical context and also explores the implications in today's world.
By: Andrew Mackay 09/06/2011
Andrew Mackay assesses the challenges now facing the inward investment and tourism authorities in the Middle East and North Africa.
By: Alistair McLeish 09/06/2011
As a dynamic BRIC country and high profile host to forthcoming global sporting events, Brazil attracts vast amounts of attention. However, argues Alistair McLeish, some of its South American neighbours may well offer better investment prospects.
By: Sean O'Neill 09/06/2011
Heineken's decade-long sustainability programme Brewing a Better Future underlines the importance of dialogue and engagement, reports Sean O'Neill.
By: Koenraad van Hasselt 09/06/2011
Dutch CEOs do not see themselves as the personification of the company. They do, however, accept the role of figurehead, particularly during difficult times. This is one of the conclusions of the research study Brand and Reputation in the Boardroom carried
By: Rainer Westermann 09/06/2011
The importance of Litigation PR in Germany is set to grow over the next few years, writes Rainer Westermann.
By: Jonathan Wilson 09/06/2011
Three critical success factors for PR professionals, looking to be part of the nascentand transformational hybrid cultures ruminating in the Middle East, involve becoming: (1) armed with rolling netnographic data, (2) surrogate cultural chameleons, and (3)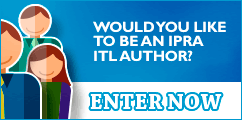 IPRAOfficial