Seeing the Wood Despite the Trees

12 years, 6 months ago
(Comments)
Heineken's decade-long sustainability programme Brewing a Better Future underlines the importance of dialogue and engagement, reports Sean O'Neill.
Last month we held a multi-stakeholder symposium in Amsterdam on combating HIV/Aids in Sub Saharan Africa, an issue on which Heineken has been active for many years.

Probably the biggest applause of the day came when Ms. Morolake Odetoyinbo, a board member of the Global Fund and CEO of Positive Action for Treatment Access (PATA) reminded the audience that the increased and cheaper access to effective drug therapies in the last few years is the result of years of perseverance by those who knew that more could and needed to be done to help. Concerned groups mobilised themselves, created a voice and convinced others – most notably business – to act.

It is not a criticism to say that business often moves quicker when challenged to do so by external stakeholders. This is in part due to the constant need businesses have to balance financial sustainability with their genuine desire to create greater value across society as a whole. It simply isn't possible to meet everyone's expectations all of the time. And in trying to cover too much, it's sometimes difficult to see the wood for the trees. Which is why the role played by concerned groups in helping create clarity should not be underestimated.

Raising issues, creating noise, stimulating debate can at times feel intrusive and a barrier to getting the job done, but in the end it invariably helps ensure that we create the right sort of value for our stakeholders.

Numerous initiatives

It is a very positive sign that companies across industries recognise this and are engaging more in order to meet the sustainability challenge. And it's having an impact. When the media tells you that they are hearing from 100 plus companies each week wanting to talk about their sustainability initiatives, you know there's a change underway.

And, in part, that change is being driven by a shift in thinking from 'balance' to 'integration'. Sure, sustainability will still involve dilemmas and making tough choices but increasingly it is being integrated into the business thinking, processes, governance and engagement models which in turn will make the concept of 'either/or' less relevant.

This is the journey that Heineken is on. A year ago we launched Brewing a Better Future, a 10-year integrated approach to improving our material impact on society and our key externalities. Our approach is built around three strategic imperatives that allow us to focus both our programming and our thinking.

These imperatives – To continuously improve the environmental impact of our brands and business, To empower our people and communities in which we operate and To positively impact the role of beer in society – are being driven through the organisation, integrated wherever possible in most business disciplines.

Target setting

Senior leaders are now set sustainability targets alongside traditional commercial objectives, a tacit recognition that value creation is about more than just volumes, market share and financial metrics. So targets are in place, every market has a sustainability committee, every market has a 3-year plan on sustainability and by 2015 all our markets will publish local sustainability reports offering greater transparency and a regular lens through which to judge where we are delivering and where we need to improve.

The foundation on which to build is now in place. But that alone is not going to enable us to win. Not all of the targets we have set ourselves in Brewing a Better Future have action plans in place to ensure we meet and exceed them. This is not an oversight. It is a recognition that today we do not have all the answers. This is our challenge, one that will require a combination of the ingenuity and passion that exists within our nearly 90,000 colleagues across the globe coupled with support and challenge from concerned stakeholder groups.

Signs of progress

The good news is that our journey is well under way and there are tangible signs of progress: In the past year in Austria we have – bar one final step – completed our first CO2 neutral brewery; we committed to a major renewable wind energy supply in Mexico; in the Netherlands we opened an inland deep water freight terminal taking 74,000 trucks off the roads, reducing CO2 emissions by 35%; we have more than doubled our community investment; and 21 of our markets published their own sustainability report.

These sorts of initiatives have shown us what can be done and are inspiring our employees to think about how we can do more across every aspect of our business. To support them, we have established a Heineken Sustainability Academy. It is a big commitment but the payback will come from the steady flow of ideas that will be generated over the next few years.

Contrary views

Tapping into the rich seam of employee creativity is essential but it is not enough. There is a real need for us to actively engage with those with a contrary view to our own. We need their help to see round corners, to identify the next big challenges. And we need their passion to be additional catalysts of change.

For this to work we recognise that we need to share more about what we do, how and why we do it. And our interested stakeholders need to be transparent with their motivations. Together we need to create a mutual understanding of what is and what is not possible and where we can improve what we do for the benefit of all.

Brewing a Better Future has raised the bar and taken our sustainability agenda to the next level. Harnessing the power of our employees and the passion of concerned groups who want to make a positive impact will ultimately define how successful we will be.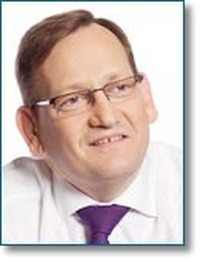 Forward, Post, Comment | #IpraITL
We are keen for our
IPRA Thought Leadership essays
to stimulate debate. With that objective in mind,
we encourage readers to participate in and facilitate discussion.
Please forward essay links to your industry contacts, post them to blogs, websites and social networking sites and above all give us your feedback via forums such as IPRA's LinkedIn group. A new ITL essay is published on the IPRA website every week. Prospective ITL essay contributors should send a short synopsis to IPRA head of editorial content Rob Gray
email
Share on Twitter
Share on Facebook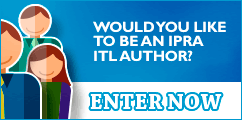 IPRAOfficial