Thought Leadership Essays
Viewing posts from October, 2021
By: Gerry McCusker 25/10/2021

The press conference is an invention of, and convention from, a bygone media era, whose ubiquity as a staple for information relay is dying. By Gerry McCusker.
By: Cheryl Krauss 18/10/2021
During the covid crisis, Barings has been analyzing things through a global lens and communicating with flexibility, coupled with awareness of local realities. By Cheryl Krauss.
By: Rachana Panda 11/10/2021

The disruption and destruction caused by climate events makes it imperative for communicators to drive the discourse on the need for impactful climate action. By Rachana Panda.
By: Leif Geiger 04/10/2021

In an increasingly rapid and explosive media environment, the modern communications officer needs to double-down on one aspect of the job: being the naysayer. By Leif Geiger.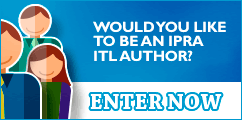 IPRAOfficial