ITL #443   Sustainable solutions: why climate action needs to be the headline

2 years, 1 month ago
(Comments)
The disruption and destruction caused by climate events makes it imperative for communicators to drive the discourse on the need for impactful climate action. By Rachana Panda.
As companies drive their ESG strategies for sustainable development, one issue looms larger than others on the horizon and that is the climate crisis. It is a topic on the agenda of every government and every industry.
Many consider climate change to be one of the world's most critical problems – not a future challenge, but one that is impacting entire industries, economies and countries today. The urgent need for climate action is not an academic issue any longer. It touches each and every one of us and it is imperative that we guide and drive the discourse. Every business, every leader, indeed every individual, has to have a point of view. We can no longer be neutral. We have to take action, be an active participant in the discussion and speak up.
With each passing year, the reality of climate change is getting more visibly destructive – from rising sea levels and widespread wildfires to unprecedented droughts and extreme storms.
Moreover, the ongoing climate crisis is aggravating social inequity and adding to the burden on underprivileged communities. For years now, the UN-defined Sustainable Development Goals (SDGs) have provided a north star to society in encouraging solutions that address global social challenges, such as ending hunger and poverty, enabling good health, education and social justice, facilitating climate action, conservation of biodiversity and natural resources, and so on. Responsible companies with strong ESG frameworks have leveraged the SDGs to prioritize positive social and environment impact.
However, the spurt in extreme climate events along with the covid-19 pandemic has provided a severe setback to the world's progress towards the SDGs. The unprecedented challenges of the last few years have shown that climate change-related events have the potential to alter ecosystems fundamentally, and also impede improvements on social goals such as increasing food security and reducing poverty.
With the climate crisis unfolding in real time around us, the decibel levels around the issue are rising. A sizable section of the public – investors, consumers, communities – is now examining the ESG mandates and actions of industry through a highly critical lens, one that looks at current impacts as well as impacts of the past.
That is why businesses need to do more than define ESG policies and set environment-related milestones. They need to address the climate crisis issue head on. They need to express a point of view clearly and transparently. They need to engage employees, consumers, business partners, investors and communities in this journey. Openness and clear communication will become a big trust factor for organizations in the times to come.
For the life sciences industry, these conversations are among the most important that we will engage in. By 2050, the world will have to feed up to 10 billion people while contending with the fact that climate change may reduce available arable land. At Bayer, we have articulated our purpose as 'Science for a better life', which drives us to deliver breakthrough innovations in agriculture and healthcare, and to create new solutions for two of the most pressing challenges of our times: health and nutrition.
However, we recognize that positive growth is not conceivable in an ecosystem that does not simultaneously advance sustainable solutions. That is the critical message of the day that communicators need to voice. It is the responsibility of communicators to vocalize the urgency of climate actions and harness the sector's ability as a catalyst of sustainable growth. How can we do that impactfully and sensitively?
Amplify stretch targets such as Carbon Zero
As a science-based company, we at Bayer have not just recognized the risks posed by global climate change, we are actively working to mitigate them. The goal of effective communication is to deliver this message clearly, while attempting to encourage action instead of evoking fear.
We have defined clear targets for our businesses that we are aiming to achieve by 2030, in line with the UN SDGs. Bayer is committed to mitigate climate change and limit global warming to 1.5 degrees Celsius in line with the Paris Agreement. We have set ourselves a Science Based Target to decarbonize and a net zero target including our supply chain for 2050.
At Bayer, we have established 100:100:100 SDG targets up to 2030 for our core issues, in line with our product offerings and services; for Nutrition and Healthcare. By 2030, we will provide 100 million women in low- and middle-income countries with access to family planning; enable 100 million people in underserved communities to access everyday health; and empower 100 million smallholder farmers in developing countries by providing more access to sustainable agricultural solutions.
We have set targets and created a roadmap for our current and future activities. More important, we want to be judged on how effectively we attain our targets. In large companies like Bayer, leaders are expected to walk the talk and their compensation is linked to the sustainability targets.
We recognize that our communications – both internal and external – need to place critical issues of sustainability at the core of brand commitments and values. This purpose is our key differentiator.
Use communication as a lever for change
We believe that communicating our sustainability approach is a factor in our long-term commercial success and competitive advantage. Clear communication has impacts beyond reputation. By engaging stakeholders, it helps drive change across the company's ecosystem, thus helping to protect the environment and natural resources while also meeting the expectations of customers, employees and investors.
Define the communication approach
A cohesive and balanced approach to sustainability is critical for corporate communicators to convey sustainability ambitions and talk about where the brand is on its climate journey. Here are a few important considerations:
It is imperative to detail how sustainability investments and actions improve not just climate performance, but also drive better outcomes and impact for employees, customers, partners and communities.
There is a greater scrutiny on climate communications. Unsupported climate commitments and announcements will draw skepticism from activists, investors, policymakers and consumers. Stakeholders are savvier than ever and can distinguish between 'greenwashing' chatter and genuine business commitment to ESG. It is up to communicators to articulate real achievements and ensure credibility.
Show, not tell! Organizations that have done well at building a leadership voice are those who have stories of the impact of their efforts, examples that are easy to understand and tangible. Communicators must share examples of authentic progress and concrete goals and timelines to achieve recognition.
Now more than ever, communication needs to be driven through engagement. While demonstrating how the company is living sustainability action every day, it is also important to prioritize transparency and dialogue, in order to reinforce credibility and trust.
An important point here is that when it comes to climate change, it is critical to set the record straight about intentions, show leadership, and explain the brand's journey along the way, rather than waiting until it has been achieved. This story is about the journey just as much as it is about the destination.
Each nation and organization will define its path to mitigation differently. But the conversations are already getting louder and more critical. This is the time for communicators to take charge and lead the movement from the front. Climate action is not a PR story, it is a humanity survival story that needs to be amplified.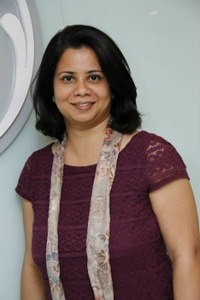 Forward, Post, Comment | #IpraITL
We are keen for our
IPRA Thought Leadership essays
to stimulate debate. With that objective in mind,
we encourage readers to participate in and facilitate discussion.
Please forward essay links to your industry contacts, post them to blogs, websites and social networking sites and above all give us your feedback via forums such as IPRA's LinkedIn group. A new ITL essay is published on the IPRA website every week. Prospective ITL essay contributors should send a short synopsis to IPRA head of editorial content Rob Gray
email
Share on Twitter
Share on Facebook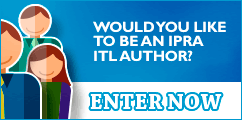 IPRAOfficial