Thought Leadership Essays
Viewing posts from December, 2008
By: James Weeks 11/12/2008

Japanese companies engaged in overseas M&A activity need to learn the lessons of the past, says James Weeks.
By: Delia Sieff 11/12/2008

The rise of on-line and social media has rewritten the communications rulebook. Consumers now have the means to spread their opinions easily – either to the benefit or detriment of a brand. By Delia Sieff.
By: Binda Rai 11/12/2008

Binda Rai provides an insight into some of the issues she faced in delivering global communications to support the 150th Anniversary of the University of London External System, a market leader in trans-national education, which today has 43,000 students i
By: Korinna Penndorf 11/12/2008

Responsible corporate conduct and credible communications are closely interlinked when it comes to clean-tech companies. By Korinna Penndorf.
By: Walter Nessi 11/12/2008

It takes time and effort to cultivate the right image to succeed when running for office in South America, writes political communications expert Walter Nessi.
By: Carlos A. Mazalán 11/12/2008

Carlos A. Mazalán provides a case study on the public relations activity surrounding the biannual release of research into the growth of high-speed internet connections.
By: Natalie Maule 11/12/2008

New models of telling the African story to international audiences are emerging. Natalie Maule applauds the rising investment in local content creation as the world plays closer attention to Africa.
By: Laurence Lee 11/12/2008

Laurence Lee considers the impact of the current economic gloom on communications and corporate reputation.
By: Jacek Jakubczyk 11/12/2008

The strong growth enjoyed by the Public Relations sector in Poland is threatened by the deterioration in the global economic climate. But, argues Jacek Jakubczyk, the country is better placed to cope than many others.
By: Robert W. Grupp 11/12/2008

Now that his presidential year is drawing to a close, Robert W. Grupp looks back at the highlights of his tenure and outlines some of the challenges ahead for IPRA and public relations at large as he prepares to hand on the baton to his successor, Maria Ge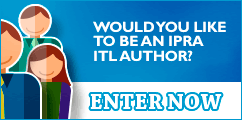 IPRAOfficial