Thought Leadership Essays
Viewing posts from December, 2014
By: Maria Rivas-McMillan 22/12/2014
The newly launched Diplomatic Academy of the Caribbean has an ambitious mandate to enhance understanding and practice in the field of diplomacy. By Maria Rivas-McMillan.
By: Pender M. McCarter 17/12/2014
Harnessing 'gray power' by better serving the needs of an influential older population is becoming increasingly important. By Pender M. McCarter.
By: Karl G. Rickhamre 10/12/2014
The emergence of a new coalition government in Sweden following the September 2014 elections has reshaped the political landscape and has significant implications for public affairs firms. By Karl G. Rickhamre.
By: Deepa Dey 03/12/2014
It's time for communicators to build brands by giving proper consideration to the 'hopeful' consumer. By Deepa Dey.
By: Jonathan Simnett 02/12/2014
Sloppy language, jargon, cliché, padding and other forms of lazy communication can be annoying and sometimes even damaging to your prospects. It's time to stamp out bad habits. By Jonathan Simnett.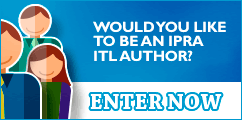 IPRAOfficial