ITL #102 A change of government: how uncertainty impacts on public affairs

8 years, 9 months ago
(Comments)
The emergence of a new coalition government in Sweden following the September 2014 elections has reshaped the political landscape and has significant implications for public affairs firms. By Karl G. Rickhamre.
"We are entering a state of active opposition", exclaimed the former Swedish minister, Annie Lööf, pale but composed after this autumn´s historic electoral defeat.
The Swedish Parliamentary elections in September 2014 threw a long shadow of parliamentary uncertainty over the country. After eight years with a stable liberal conservative government the voters overhauled the matter.
When the night of counting votes turned to a hazy dawn, it was clear that neither the socialist red-green block nor the former government was able to scrape together a mandate that even came close to a majority in Parliament.
One party, dissatisfied with the lack of restrictions on refugee reception at the top of their agenda, had stormed forward and seized no less than 13 percent of the votes. Political life in Sweden over the next few years will most probably be one of negotiations, compromises, more negotiations and fragile compromises. All in order for the government to maneuver its way into majority votes in the parliament.
"Greater uncertainty requires more counseling!" heralded one of the country's top public affairs specialists when the election results became clear.
What the future holds
Does this precarious position indeed bring a bright future for public affairs and lobbying? Or will it be sheer chaos where lobbyists do not know who to inform and negotiate with? A situation in which political life is induced into a coma and major decisions are postponed pending new election results in four years?
The large number of converts in the form of politicians, public officials and public affairs specialists, testifies to the fact that many experts in the area envision a bright future in which the predictable political processes are replaced by rather productive corridor politics.
The Secretary General of the powerful Institute against Bribery, Helena Sundén, warns on national television of the dangers that arise when former politicians and officials bring exclusive information with them from commercial consultancy firms. According to Sundén, the misuse of such information for career gains will have detrimental consequences for the public and to established democratic processes.
A call for quarantine
The Institute against Bribery proposes that Sweden introduces a period of quarantine before politicians and politically appointed officials are allowed to begin working for private companies and public affairs consultancies. In many countries today there are rules for how such a transition from politics to consultancy role can take place. Sweden lacks any form of regulation!
When you realize the extent of the collapse of the former ruling liberal conservative government, then you better understand the widespread concern that the Institute against Bribery is voicing. There are no less than seven senior ministers and hundreds of officials and many parliamentarians who are now job hunting in the PR/PA field. Almost on a daily basis the established PR agencies announce top names from former government as new recruits.
As already mentioned, it is a natural reaction to assume that an increased amount of uncertainty requires further need for advice. Another assumption might be that a weak government is up to its ears trying to govern. Or to put it bluntly: the new government is too busy trying to stay afloat! It must constantly react and focus its powers on fending off unsolicited bouts from both the left and right. The situation creates a greater scope for lobbying and public affairs because during chaos there will be a greatly increased need for other players than the government itself to come up with ideas and create proposals.
Unsolicited proposals
For better or for worse. The number of unsolicited proposals (as seen from the government's point of view) will be more numerous than in majority government's secure world. And all these unwanted proposals must also be addressed and prevented or at least reacted to. But, of course, it generates even more work from both sides for public affairs specialists and lobbyists.
Meanwhile, the so called public affairs experts do not fully understand the political process. They claim that lobbying does not pay off. This is not true. But one must first understand the importance of forming a group around an issue and gather all relevant stakeholders in an issue. And one must also ensure to carefully prepare and then seek out those one wishes to influence. There must be logic in the proposals and they must ultimately enhance employment. Taking shortcuts, the way that Swedish lobbyists have become accustomed to, is not going to fly with this new, PA savvy government.
The massive influx of former politicians and officials into the world of PA consultancy may at first glance seem like a new golden era for the firms. But this may be wishful thinking.
What many of these officials have not been able to fulfill under the government flag, they certainly will not be able to achieve as independent consultants with no leverage. And in many cases, as the Institute for Bribes so wisely pointed out, a question of the credibility will arise when these new consultants now propagate for positions that they previously argued the exact opposite of.
Persuade the officials
One can hope that a forgotten insight once again takes root among industry representatives: Forget about the party leaders! They are an uninteresting target for public affairs and lobbying efforts. It is the officials who need to be convinced. They have the expertise and they will be laying the foundation upon which decision makers act.
Perhaps the confusing situation gives hope for a fresh start. Perhaps, public affairs and lobbying once again will reach high on the communicative agenda. But it certainly does not help that Rosenbad, now spreads a stream of lobbyists and public affairs people over the market. Or that the incoming Prime Minister and his party are friends of public affairs and lobbying. Or for that matter that an uncertain situation requires more counseling.
Buyers of public affairs and lobbying services must in future set aside more time to give themselves a better understanding of the basics in the political process. If they are to persuade policy makers and politicians that their position is correct, they must also realize the importance of cooperation with other stakeholders who have the same objectives.
Author's Details
Karl G. Rickhamre, Industry Advisor Coast Communications. Former correspondent Dow Jones London and Brussels and National Television Stockholm SVT.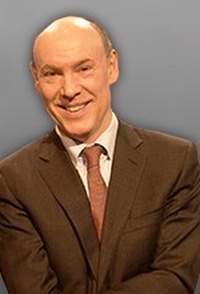 Forward, Post, Comment | #IpraITL
We are keen for our
IPRA Thought Leadership essays
to stimulate debate. With that objective in mind,
we encourage readers to participate in and facilitate discussion.
Please forward essay links to your industry contacts, post them to blogs, websites and social networking sites and above all give us your feedback via forums such as IPRA's LinkedIn group. A new ITL essay is published on the IPRA website every week. Prospective ITL essay contributors should send a short synopsis to IPRA head of editorial content Rob Gray
email
Share on Twitter
Share on Facebook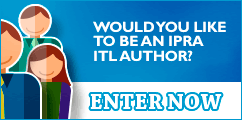 IPRAOfficial