ITL #101 "I love advertising because I love lying": Seinfeld's barbs point the way to consumer happiness

8 years, 9 months ago
(Comments)
It's time for communicators to build brands by giving proper consideration to the 'hopeful' consumer. By Deepa Dey.
Comedian Jerry Seinfeld's
acceptance speech
at the recently held CLIO awards must have ruffled some feathers even though few will admit to that. As practitioners of public relations some of us may have felt good – in some way it does put "them" behind on the never ending race of relevance between the two ever warring disciplines: Advertising and Public Relations.
In my humble opinion, what it actually does for all in Communications, at least it should, is to urge us to take a look at who we have become today.
Wanting to communicate is intrinsic to our social nature as human beings. It is not just a way of stamping the universe with our point of view, it is also our way of ensuring we have our share of voice, to make us or what we speak about, matter.
Hence, from it follows what has been the hot topic in all congregations of great PR minds – Content is king. Content that we influence, content that we create and content that users generate. Each nano second of our being is now driven by one or more of these.
Often in our eagerness to generate content that will share our storyline and shape our narrative, we disregard the reader – the ultimate consumer of the content. Racing to get to the maximum 'likes', to make content shareable and viral we tend to compromising on quality, repeating ourselves and finally doing more disservice to the agenda of reputation creation than helping it.
Much has been said on the various platforms of content generation that distract our consumers. Much more has been stated on the imminent need to embrace digital to reach out to the consumers. Even more has been written on how communication has moved from being monologue (publishing) to dialogue (engagement). And that this is what our future truly is!
Consumer happiness
It is time we stepped back a bit and looked at the consumer. This is the 'hopeful' consumer, who as Seinfield says in his now famous speech, is "happy in that moment between the commercial and the purchase".
To me this 'in between happy place before the purchase and after the messaging' is the biggest challenge of any brand. Will the consumer be able to link the reason to be happy to the product that will fulfill that happiness? How can we extend this happy moment to last beyond the purchase?
We live in interesting times. We also live in times that are distracting. We have moved from the finiteness of the newspaper to the infinite of the internet. We are struggling to stay abreast, stay afloat and seem well informed.
In times like this, when was the last time you asked your consumer if they can establish the link between your message and your brand? How often have we realized that benefits or lack thereof get rubbed on to the entire category, irrespective of whether it's true of only one brand? There is definitely a challenge of brand confusion in this information clutter.
The boon of owned media
Technology has been a boon to us communicators. Big brands with a large followership are publishers themselves and do not wait for the traditional earned media needle to move. One small activation in a controlled environment wins both views and awards – even coveted entries to record books.
We are blessed to inhabit a world such as this. Yet we continue to disappoint our consumers.
And this is more evident on social networking platforms with trending #hashtags!
So where are we going wrong? Is it enough that we tell the stories that we are told to tell? Or is it that we should look more closely at the occasion after the 'commercial' and 'purchase'?
A difficult simple question
Even after 20 years in communication I still struggle to answer a simple question: what builds a brand? I suppose there are many who are equally plagued with this challenge.
My gut feel is that brands today are no longer being built only through traditional media, they are no longer being built only through traditional advertising, and they are no longer being built by one department.
Today every process, every employee, every anecdote is building a brand. Everything is forming the moments of truth. Access to mouthshut.com, tripadvisor.com and the likes of glassdoor.com have changed things significantly for brands.
In a situation like this, what role does a communicator play? A very significant one.
We must develop the ability to influence:
Content to inspire connection
Experience to inspire confidence
Performance to encourage endorsement
Content to inspire connection
Human beings will never stop communicating and there will always be the need for creaters of content that are based on sharp insight, are customized and factual, are free from mistakes.
Whatever you do, keep it simple.
"Our work does not have to be obtuse to be important or brave" - Seth Godin
Experience to inspire confidence
Bring the brand and the influencers together. Let them interact in a joyful way to shape the narrative. Crowdsource ideas. Say more or say less. Say something else that will be relevant.
Experience based Ideas that will change lives
And your narrative. And your bottomline.
Performance to encourage endorsements
Today's world of 140 characters does not allow you to fail.
One delayed flight, one dropped call, one delayed order. Everything is documented by social observers and shared in real time.
Brands need to be consistent in communication and performance.
Maybe it is time we let go of the 'bigger' or 'first'.
How about focusing on being 'better' instead?
All this, in my mind, points to a simple actionable idea. Social Care
It is possibly that time in our lifecycle, when more than anything else, brands and corporate behind it, have to redefine Social Care. It should no longer be restricted to ORM or CSR.
It is about genuine care for the genuine customers.
Care for the society that you serve – give them what you promise.
Don't hide behind small print.
Don't raise the price before the bumper sale.
Don't do things for awards or citations.
Be ethical. Else be prepared. Stories don't go away. Some 'cloud' somewhere, pregnant with possibilities, will rain this to the world.
And a slew of 140 characters will outdo all the praiseworthy video content that you have been pushing down on to your consumers.
Things won't be right every time. Everyone will not be happy.
Start a culture of genuine apology.
On behalf of any wrongdoing
They may not recall everything you told them
They will certainly remember everything that they heard
And they will never forget how you made them feel.
Author's Details
Deepa Dey, Head - Communications and Government Affairs, India Sub Continent, GlaxoSmithKline Consumer Healthcare Ltd.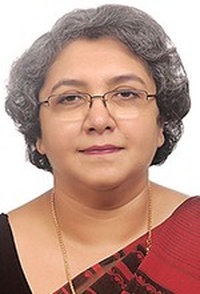 Forward, Post, Comment | #IpraITL
We are keen for our
IPRA Thought Leadership essays
to stimulate debate. With that objective in mind,
we encourage readers to participate in and facilitate discussion.
Please forward essay links to your industry contacts, post them to blogs, websites and social networking sites and above all give us your feedback via forums such as IPRA's LinkedIn group. A new ITL essay is published on the IPRA website every week. Prospective ITL essay contributors should send a short synopsis to IPRA head of editorial content Rob Gray
email
Share on Twitter
Share on Facebook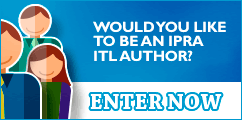 IPRAOfficial