ITL #83 Immediate strategic advantage and long-term reputation: is there a conflict?

9 years, 2 months ago
(Comments)
The global business landscape is more competitive than ever. However, companies that respect fundamental values may have an edge over their rivals. By Michaela Paudler-Debus.
We live and operate in a very competitive world. That is not new. Throughout recorded history, men and women have had to compete for vital resources.
In tribal periods, war was the principal means of gaining advantage. Later on, diplomacy took an increasing role in determining who won and who lost.
The Prussian general and military theorist Von Clausewitz writes in his book On War that "Strategy makes plans for separate campaigns and regulates the combats to be fought in each." A more recent and business definition of strategy was given by Alfred D. Chandler, from the Harvard Business School, who wrote: "Strategy is the determination of the long-run goals and objectives of an enterprise, the adoption of a course of action and the allocation of the resources necessary for carrying out these goals."
Today, competitiveness is ubiquitous, in sports in education and, of course, in business.
The question is whether one can be both competitive and yet retain a good reputation? That is when ethics comes into play. Ethics is, after all, one of the essential elements in creating and keeping a good reputation.
Can corporations be both competitive and ethical?
Any answer other than a resounding "yes" would be extremely cynical and depressing. It would mean that to be successful one has to cheat, lie and deceive.
Outperforming the unethical
The Institute of Business Ethics (IBE) did a study entitled: "Does Business Ethics Pay?" The clear conclusion of the study was that companies that had a "clear commitment to ethical conduct" outperformed, consistently, companies that did not display ethical conduct. Philippa Foster Black of the IBE said: "Not only is ethical behavior in business life the right thing to do in principle, it pays off in financial returns."
The crucial question then is how does a company create a framework that will allow winning strategies in an ethical context? In other words, how can a company create a culture of ethics?
How do we define an ethics culture?
Every company has its own culture. Corporate culture is most often implied rather than defined. It refers to shared values and beliefs that determine standards and actions.
Competitive yet respectful
A structure needs to be in place to allow a competitive spirit that includes respect for fundamental values.
Below are seven elements of such a structure.
1. Tone from the Top
The commitment to ethics has to come from the highest possible level within the organization and be supported by senior management.
2. "Walking the talk" by management
Senior management needs to lead by example or the message will lose all credibility.
3. Ethics and Compliance Office
To assist senior management in monitoring ethical conduct, it would be highly recommended to create an ethics office run by an ethics officer, who should be supervised by the Board of Directors.
4. Code of Ethics
A written code of ethics is essential to serve as a reference for all employees and to serve as a guide in dealing with everyday ethical dilemmas.
5. Communications and Training
Ethics is a challenge for all of us. Training of staff on how to recognize and address an ethical dilemma will convey the corporate ethical culture of the company. Training can also be of practical use in preparing employees to deal with a real situation that was presented as a hypothetical one in the training.
6. Effective and Confidential Reporting System
Employees need to have a system in place to allow them to report wrongdoing anonymously, thus removing the fear of retaliation or of exposure.
7. A Consistent Policy of Rewards and Discipline
A system of incentives and defined disciplinary actions sends a strong message to all employees that the company is committed to ethics. In order to be effective, it needs to be applied across the board with no double standards.
As a company develops and maintains a culture of ethics, it will see that it can both be competitive and enjoy a good (ethical) reputation.
There's a Japanese saying: "A wise man does not lose his way, a brave man does not fear". This tells us that we can be both wise (ethical) and fearless (competitive).
Author's Details
Dr. Michaela Paudler-Debus is Senior Director Product Public Relations at Daiichi-Sankyo Europe. For more than 20 years she has worked for pharmaceutical companies in different roles in Germany and Switzerland. In 2011, she moved to Tokyo to join the parent company of Daiichi-Sankyo Europe to build up a global product PR function to develop and implement PR programs across the world.
This essay is written in a personal capacity. The opinions expressed in it are the author's alone and should not be taken to represent the views of Daiichi-Sankyo Europe.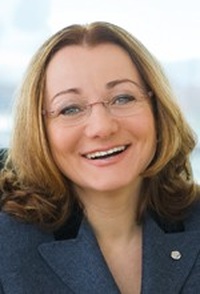 The Author
Dr. Michaela Paudler-Debus is Senior Director Product Public Relations at Daiichi-Sankyo Europe. For more than 20 years she has worked for pharmaceutical companies in different roles in Germany and Switzerland
mail the author
visit the author's website
Forward, Post, Comment | #IpraITL
We are keen for our
IPRA Thought Leadership essays
to stimulate debate. With that objective in mind,
we encourage readers to participate in and facilitate discussion.
Please forward essay links to your industry contacts, post them to blogs, websites and social networking sites and above all give us your feedback via forums such as IPRA's LinkedIn group. A new ITL essay is published on the IPRA website every week. Prospective ITL essay contributors should send a short synopsis to IPRA head of editorial content Rob Gray
email
Share on Twitter
Share on Facebook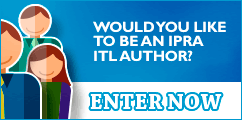 IPRAOfficial