ITL #84 Evolution rules! From lowly supporting role to shaper of strategy

9 years, 1 month ago
(Comments)
Long gone, thankfully, are the days when the best PR could hope for was a role promoting a strategy defined by others. Today it's about creating a bigger picture. By Stephanie Rudnick.
Statement of fact and...relief: the depth of responsibility of the Public Relations practitioner has fundamentally transformed since I started my career in the 90s. Instead of solely being centered on getting media placements or advising your client in crisis situations, PR folks now have a seat, front and center, in the boardroom.
Let me explain.
When I graduated from college in Los Angeles with a degree in journalism and Public Relations, and after interning all over town throughout my studies, I landed a job with a major global PR agency. I graduated on a Friday and started the following Monday, eager to make a huge contribution. I was hungry to put my writing skills to test, forge long-lasting relationships with the media and dig right into my PR career.
Since most of the media is on the east coast, I was always the first person in the office every morning. I could usually be found in the stuffy copy room, eagerly hunched over a fax machine for hours. Or at my desk, pitching reporters on the phone until my ear burned from propping the receiver on my shoulder. I returned home to my Hollywood apartment every night covered in newspaper ink and paper cuts. I was the ultimate "smiler and dialer" and I loved it.
I quickly learned that despite what I had learned, the agency's role was to support campaigns or launch plans already baked by the client or agency, and wrap a media relations strategy around it. Plain and simple: big fat clip books highlighting placements and deducing their value were king.
Cut to a few years later, when I had transitioned into an in-house role heading up consumer PR at one of Silicon Valley's dot com darlings at the time. It was there that I first had the opportunity to get in a little earlier in the planning phase – but not necessarily early enough, as I learned quickly.
Little to work with
While my exact job was to convince the media that broadband and content were the wave of the future, what I found is that we were not given much to work with other than our conviction. It was hard to illustrate and not easy to demonstrate, unless I could get the reporters to a physical place to experience why dial-up was not the ideal solution they believed that it was. For real, they "were totally fine" with dial up.
The PR team didn't get to drive campaign development, even though we sat just down the hall from the marketing and ad teams. We were expected to take the existing strategy at face value and work with just that. And trust me, it was some brilliant stuff, but not necessarily what translated well to reporters and their readers. As the PR team, we didn't feel really truly part of the process until it was handed to us to pitch. If we were tasked with convincing the media of something, I realized we needed to have a say in the strategy as well. We did our best with what we had.
Fast forward to 2003. Downtown New York City. 50th Floor boardroom. No windows. Shiny long table. Lots of suits.
A day I will never forget. The inter-agency team meeting.
Each month, a representative from the brand's agencies – advertising, digital, experiential, PR and media buying – gathered to meet with the CMO to review plans, results and get direction. This brand in particular was one of the world's leading traditional advertisers, and was starting to take a lot of risks in marketing. We had a lot to work with in getting them off of the business pages and noticed by the consumer lifestyle outlets – and they understood what we needed to be able to do so.
On this occasion, the CMO shared that we were going to launch a new campaign featuring one of the biggest TV stars on the planet. We were all very excited. But in our excitement, he got very quiet.
He took what felt like the Longest. Pause. Ever. And said, stone faced, "This time around, instead of assigning you each a percentage of the budget to develop from, I'm putting it all in the middle of the table and you have to come back to me with one unified plan and the budget divvied out accordingly. The catch? Instead of the usual 80% of the budget going to traditional advertising, I only want 20% of the budget to go to traditional above-the-line, and I want experiential, PR and digital to take the rest."
An opportune moment
As the ad guy's face lost its color, the rest of us could hardly contain ourselves. This was IT! The moment we had all been waiting for. A real opportunity to shape the direction of a massive campaign for this brand...with a real budget!
This was our chance to prove that traditional advertising, without the support of a strategic (read: risky) below-the-line campaign just didn't work as well in this new digital and hyper-connected age of 2003. We believed the most successful campaigns were those that combined an immersive brand experience with a robust digital engagement campaign, supported by a strategic media relations and influencer plan. This was the future and there was no room to fail.
We came back to the CMO with a plan that called for a series of 'webisodes' supported entirely by PR and a very small online ad buy. We also asked for a few hours of the talent's time for some PR opportunities. Luckily, thanks to the talent's star power (and our media relationships of course), and our really hilarious content, we scored a 'sit down' on a popular morning show, as well as a late night appearance and repeating segments on several national news outlets. We were able to measure the impact of the PR campaign based on the time the segments aired and traffic spikes on the microsite. The media coverage that surrounded it helped keep the traffic coming for weeks, if not longer.
In the end, the campaign surpassed expectations on every measure and the tide had officially turned with this client. The PR team and the other non-traditional folks got a real opportunity to lead the strategy and the execution of the plan and show results!
Professionally, that was a true turning point for me. From then on, we have had a seat at the table helping brands connect with their targets by leveraging talent, content, events, sports, and entertainment and coupling that with a strategic media (and now blogger, content creator, tweeter, instagrammer, etc.) relations campaign. No longer were the people chained to the fax machines and phones – our thoughts and opinions on strategy had a real place in the boardroom.
I am sure at some point or another, you have had a similar experience and if you have not, you can thank our "elders" for helping turn the tide. My advice to those just starting out, or even those of us who have been around a while, is to always ask the tough questions and offer advice and support wherever you can. Our job as PR practitioners is to think big picture, long term, and not just the here and now – and by doing so for our clients, and for ourselves, can we continue to evolve and improve our role in the marketing mix and secure a bright future for years to come.
About the author
Stephanie Rudnick joined Wasserman Media Group in February 2011. In this new role, she is responsible for the development of the company´s communication strategy and practice, as well as marketing, media relations, social media and branding. She also developed the company´s internal athlete public relations division and works directly with clients including Andrew Luck, Alex Morgan, Derrick Rose, Jason Collins, Brittney Griner and Sage Kotsenburg on their PR and brand partnership marketing activities.
Rudnick joined from McCann Worldgroup's Momentum Worldwide where she built the global communications and marketing team for the agency and its outposts in over 50 countries in the new Global Communications role. During her tenure at Momentum, she also served as a board member of the PR Committee of the 4As. Prior to Momentum, she ran the American Express account for nearly five years at PMK*BNC. Her team drove all outreach and strategy for American Express' sports and entertainment activities, AmEx Travel and premium offerings through their Centurion and Platinum cards.
Prior to BNC, Rudnick served as the PR consultant at Hypnotic and supported the company's acclaimed branded entertainment work including the Cannes Gold Lion-winning Reebok "Terry Tate: Office Linebacker" campaign. She also spent three years at Rogers & Cowan in NYC where she maintained numerous accounts across the sports, lifestyle, fashion and music verticals.
Before moving to NY from California in 2001, Rudnick oversaw sports, entertainment and consumer publicity at Excite@Home, at the time a Silicon Valley darling. Microsoft brought Rudnick to San Francisco from Los Angeles to oversee PR programs in NorCal where she interacted one-on-one with the Company's top clients and executives. Rudnick began her career at Edelman in LA where she worked with the USTA, NASCAR and Coors.
She earned a degree in PR from USC, is a Chicago native and lives in NYC with her husband Duncan Schieb and son.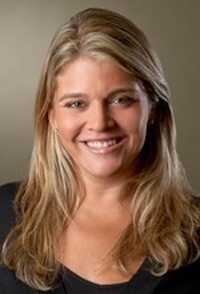 The Author
Stephanie Rudnick joined Wasserman Media Group in February 2011. In this new role, she is responsible for the development of the company´s communication strategy and practice, as well as marketing, media relations, social media and branding.
mail the author
visit the author's website
Forward, Post, Comment | #IpraITL
We are keen for our
IPRA Thought Leadership essays
to stimulate debate. With that objective in mind,
we encourage readers to participate in and facilitate discussion.
Please forward essay links to your industry contacts, post them to blogs, websites and social networking sites and above all give us your feedback via forums such as IPRA's LinkedIn group. A new ITL essay is published on the IPRA website every week. Prospective ITL essay contributors should send a short synopsis to IPRA head of editorial content Rob Gray
email
Share on Twitter
Share on Facebook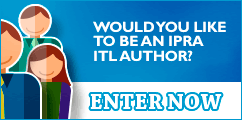 IPRAOfficial