Thought Leadership Essays
Viewing posts from July, 2007
By: Mark Tungate 24/07/2007

Standfirst: The short, haiku-style form of advertising long popular in Japan is becoming more relevant to the wider world as media evolve and consumption habits change, discovers Mark Tungate.
By: Philip Sheppard 24/07/2007

Philip Sheppard ponders the ethical challenges that arise when promoting faith-based tourism, exploring what may or may not conflict with IPRA Codes.
By: Heikki Sal-Saller 24/07/2007

A hardware retailer achieved plenty of positive publicity by organising a model car competition for school children. By Heikki Sal-Saller.
By: Tony Rasman 24/07/2007

An upsurge in class action cases Down Under is encouraging law firms to turn to as they put their stakes in the ground. By Tony Rasman.
By: Nigel Muir 24/07/2007

Using 'paid search' as part of the crisis management armoury can help reduce reputational damage when bad news emerges, argues Nigel Muir.
By: Daphne Liew 24/07/2007

Rapid economic growth across large swathes of Asia has changed the commercial world and created huge branding and PR opportunities. Given the marked differences between Asia's leading economies, what does this mean for pan-regional PR strategies, asks Daph
By: Keith Hunt 24/07/2007

Keith Hunt offers tips on how to sell a PR agency, based on the collective wisdom of entrepreneurs who have gone through the M&A process.
By: Jonathan Hemus 24/07/2007
With product recalls rising at an alarming rate, it is now critical to take practical crisis management measures to protect the reputation of your organisation and its brands. By Jonathan Hemus.
By: Patricia Clough 24/07/2007

The brief was to revitalize an Old World wine for a new generation. Patricia Clough reveals how a classic Spanish wine was positioned to appeal to a younger demographic.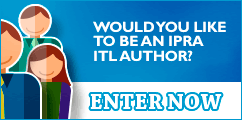 IPRAOfficial