Class Action Floodgates Open in Australia

16 years, 2 months ago
(Comments)
An upsurge in class action cases Down Under is encouraging law firms to turn to as they put their stakes in the ground. By Tony Rasman.
It wasn't that long ago that litigation lawyers turned up their nose at the thought of using public relations.

Now that attitude has changed with the increase in shareholder class actions.

Class action lawyers who know the value of communications reap the rewards while less sophisticated 'victims' are left floundering in their wake to defend their corporate reputation.

Major class actions in Australia were a novelty with the $112 million payout to GIO shareholders in 2003.

Now, Telstra and Amcor face claims of hundreds of millions of dollars from shareholders and disgruntled businesses, paving the way for more actions.

And with corporate reputations under greater pressure, public relations will play an even greater role.

At First, Hardly a Ripple

The ability to conduct class actions has been available for twenty years since the introduction of part IVA of the Federal Court Act and Pt 4A of the Victorian Supreme Court Act in 1986.

Freehills partners Damian Grave and Ken Adams argues the floodgates did not open in 1986 as was feared. In fact, it was barely a ripple. Until now.

In 2005, Justice French in a decision in the Federal Court paved the way for specialist firms to fund class actions.

Baker and Mckenzie's Head of Litigation Andrew Christopher, whose firm is involved in the HIH class action says "litigation funding is arguably the most important catalyst for the rise in class actions".

He expects actions to increase in the financial services sector particularly against investment managers in superannuation funds and shareholders against publicly listed companies.

IMF is funding an action with Slater and Gordon against Westpoint; it is also providing funding for claims against mining company Sons of Gwalia.

High profile legal firms such as Slater and Gordon and Maurice Blackburn Cashman (MBC) are leading the field in the use of public relations principally to stake their claim on class actions.

Staking a Claim

This is part of the strategy for legal firms to put their stake in the ground on a particular action so other firms will back off. They will quickly use the media to announce that they have a lead plaintiff to commence an action and then public relations take over.

And at other times, the firms will heavily publicize a "possible" action to test the water for interest. But in reality class action litigators will look for a quick settlement rather than undertake a long, drawn out struggle.

Slater and Gordon recently staged press conferences in each major capital city to drum up interest in the media with their $300 million Telstra claim.

And they have won the first round against Telstra with the Federal Court approving an application for the company to hand over sensitive documents which are key to the case.

Telstra will be a significant case on continuous disclosure requirements.

Regulator Talks Tough

Slater and Gordon's Joanne Rees says that regulator ASIC gave Telstra a "yellow card" and did not let them off the hook.

Ms Rees believes that shareholder class actions will become a very different practice in future. "Large companies have institutional investors, some holding stock on behalf of superannuation funds who will have a major role. Class actions going forward are fundamentally going to be driven by fund managers agreeing to be part of the claim".

Ben Slade Principal of Legal firm Maurice Blackburn Cashman (MBC) received lots of publicity over announcing a claim against Amcor but as yet the company says it has not received any notice of a class action.

Mr. Slade says the firm is also "investigating" a class action against AWB claiming that the market had been misled with the share price falling 33.5 per cent.

And while Slater and Gordon and Maurice Blackburn Cashman have ascendancy now the larger legal firms will see the opportunity and slowly carve out a greater practice area for themselves.

Cornerstone Research claims that class action settlements in the US reached $US 3.5 billion in 2005 - up 17% from 2004.

In Australia, the fun and games have only just begun.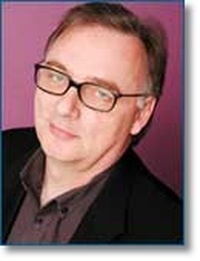 Forward, Post, Comment | #IpraITL
We are keen for our
IPRA Thought Leadership essays
to stimulate debate. With that objective in mind,
we encourage readers to participate in and facilitate discussion.
Please forward essay links to your industry contacts, post them to blogs, websites and social networking sites and above all give us your feedback via forums such as IPRA's LinkedIn group. A new ITL essay is published on the IPRA website every week. Prospective ITL essay contributors should send a short synopsis to IPRA head of editorial content Rob Gray
email
Share on Twitter
Share on Facebook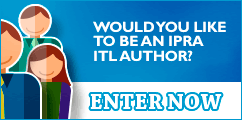 IPRAOfficial