News
Viewing posts from April, 2014
By: Rachel Bell 30/04/2014
Technological change and the lightning speed of global communications are fuelling the creative collision of ideas. Businesses able to spot the cultural trends and make the most of disparate thinking will put themselves at an advantage. By Rachel Bell.
By: Seth Oyer 16/04/2014
Not every young person needs a college degree as there are many good opportunities to work in various "trades". However, PR students learn skills that are applicable to many different jobs. By Seth Oyer.
By: Andy Green 02/04/2014
Content and brand stories created by a brand's community play an increasingly significant role in promotion and innovation. Yet many brands are still failing to harness the potential benefits of collaborating with fans. By Andy Green.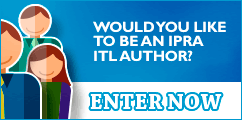 IPRAOfficial