ITL #70 Is University for everyone? Perhaps not, but public relations should be

9 years, 5 months ago
(Comments)
Not every young person needs a college degree as there are many good opportunities to work in various "trades". However, PR students learn skills that are applicable to many different jobs. By Seth Oyer.
College students today are at a crossroads. The economy is at an all-time low for many of "traditional undergraduate" aged students' lives. While generations of college graduates have been concerned about finding a career once attaining their academic degrees, students in today's landscape often face even less optimistic offerings.
Did you know that the U.S. Bureau of Labor Statistics reported that 28 states and the District of Columbia had unemployment rate increases in July 2013? (Labor, 2013). A report in the Associated Press in 2012 found that half of the college graduates that year were jobless or underemployed – meaning that they weren't able to fully utilize their academic preparation (Yen, 2012).
It is often considered common knowledge that the number of jobs that require a higher education degree has grown. However, are the benefits really there for these students? Yes they are, but don't misunderstand that as a necessity for the undergraduate degree. In particular, there are certainly great jobs that require college degrees out there but there are also many opportunities out there for dedicated students of "trades," with excellent pay and benefits as well.
I would like to make the two cases here: First, I don't agree that every young person needs a college degree to have financial security or job satisfaction. I realize that this might sound strange coming from a professor. I would like to stress, however, that I do not mean that some are not "cut out" for college; I insist that anyone with the drive and dedication (and resources) can succeed. I am simply saying this isn't the only path.
Second, I would like to point out how many undergraduate students out there don't have any idea what they actually want to do when they graduate. I doubt this is any different from other generations; it certainly isn't different from my own (Gen X). So, what is an undergraduate student to do?
Geology in a changing landscape
The fact of the matter is that our landscape is changing more quickly than at any other time in history. What does, for example, a geology student have if they land in a totally unrelated profession – beyond potential years of college loan debt to pay off?
I contend that public relations majors are better off than their peers. Importantly, the public relations industry is still expanding. Certainly not as quickly as it once has, but growth is still an incredibly positive sign in our economic environment. Perhaps more to the point, however, is that public relations students gain skills that can be used in practically any job – even those outside of the direct profession.
Public relations students (especially those graduating from accredited programs) are equipped with a number of skills that all employers in every industry can use. Public relations students regularly graduate with radically improved writing skills. The curriculum teaches how to analyze and understand different audiences ("publics," in our classrooms).
Students learn how to develop, maintain and nurture relationships with all kinds of publics – not only clients, media professionals, and outlets of other kinds, but also how to best communicate with co-workers, communities, friends and family. Most importantly – in my opinion – public relations students understand the concept of empathy; and not simply how to be an empathetic member of society – certainly there are many out there who are not "public relations-prepared" – but how to most effectively use this skill to improve communications and to share culture with others.
Allow me to shift gears to the term culture for a moment. I do not mention this in the way many of us often think of it. Typically, I hear it used to explain differences between multicultural groups, often in comparison with whoever the "dominant" culture is. No, here I mean culture in a broader sense: culture as "shared meaning." Indeed it applies in the examples above, but it also applies to the most basic of communication models: Sender sends a Message through a Medium to a Receiver. If the message is not "decoded" in the same sense it was intended, culture cannot be shared among the participants.
I contend that ANYTIME communication occurs between two people, a person and a group of people, or even two groups of people, etc., shared meaning will improve the communication process. Even if I don't want to hear what you have to say, I will still accurately understand what it is! This dramatically increases the chance for critical thinking, arguably one of the most important traits in any human being. We may not agree but, by gosh, I know why and fully understand your perspective.
So.... what does public relations actually mean and/or teach? Public relations is a term that is well known by many in society today. For comparison, only 5-10 years ago, I barely remember it being mentioned regularly in the news (anecdotal, I will admit); today, it is rare to go an entire day without hearing the term.
Positive "win-win" relationships
I contend that public relations refers to the practice of cultivating, nurturing and continuing positive "win-win" relationships with an organization and its publics. Sure, this might sound a childlike definition to some, but let me explore it further. I do not mean that PR is about intended publics doing what an organization says is the right thing to do, but moreover persuading the intended publics that what the organization communicated is INDEED good for both parties.
This leads us to the question of what the word persuasion actually means. The term is not unethical. Certainly there are instances where we have each seen an organization act in an unethical way. However, persuasion – in and of itself – is a way of sharing culture. For example, I understand that a term has a specific meaning; I would like you to agree that this meaning is also what you have adopted.
Now let's talk about the term culture. In my classes, I regularly ask students if they know what culture means – spoiler alert: they always say that they do. I then ask if they can describe it. That introduces a different issue. Most of us have an idea of what culture means. Often, it conjures up the concepts of some foreign land. Certainly that is applicable, but public relations students who understand how to put themselves in others shoes will certainly improve their chances of gainful employment, and hopefully improve our communications – in all ways – around the world.
Author's Details
Dr. Seth A. Oyer is an accomplished public relations professional with over a decade of executive experience in the technology industry. He is the president of Clean Fan Communication, a crisis planning and management consultancy, and principle of Oyer Training & Development, a business training boutique.
He has acted as a public relations consultant to corporate, not-for-profit, and political organizations and been interviewed by national news outlets as a crisis expert. He is currently an assistant professor in the communication department at SUNY Buffalo State in Buffalo, New York, USA.
Essay references: Labor, U. S. D. o. (2013). Regional and State Employment and Unemployment Summary; Yen, H. (2012). 1 in 2 new graduates are jobless or underemployed.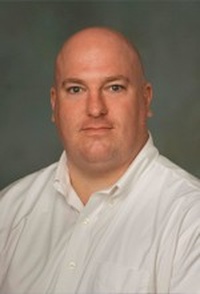 The Author
Dr. Seth A. Oyer is an accomplished public relations professional with over a decade of executive experience in the technology industry. He is the president of Clean Fan Communication and principle of Oyer Training & Development.
mail the author
visit the author's website
Forward, Post, Comment | #IpraITL
We are keen for our
IPRA Thought Leadership essays
to stimulate debate. With that objective in mind,
we encourage readers to participate in and facilitate discussion.
Please forward essay links to your industry contacts, post them to blogs, websites and social networking sites and above all give us your feedback via forums such as IPRA's LinkedIn group. A new ITL essay is published on the IPRA website every week. Prospective ITL essay contributors should send a short synopsis to IPRA head of editorial content Rob Gray
email
Share on Twitter
Share on Facebook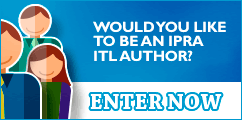 IPRAOfficial