ITL #115 Is PR evil? You'd presume so from watching movies

8 years, 9 months ago
(Comments)
Hollywood's willingness to portray PR in a negative light should give the comms industry pause for thought. PR must do more to become the conscience of an organisation. By Andrew Mckenzie.
Hollywood has rarely been kind in its portrayal of public relations. As far back as 1957, Tony Curtis played the smarmy 'press agent' Sidney Falco in the classic Sweet Smell of Success. In the film – which has been included in the 1000 top films of all time – Falco is permanently desperate as he wheels and deals for a few column inches from the undoubtedly evil celebrity columnist J.J. Hunsecker, played by Burt Lancaster.
More modern portrayals such as Phone Booth in 2002 are even darker. Bullying publicist Stu Shepard – played by Colin Farrell – is so repulsive that it feels like he gets his just desserts when he is picked out for torture by an unseen sniper.
While Hollywood is far from the arbiter of truth, that public relations is so often the villain, and never the hero, should give us pause for thought.
To the dark side
Like many in our industry I came to public relations via journalism. I made the journey to 'the dark side', as PR is almost universally known in Australia, almost 15 years ago. After many years honing new skills to add to the unique capabilities of an ex-journalist, it is a career move I am very pleased to have made.
However, I've always been uncomfortable with the stereotype of PR as made up of corporate apologists and fast-talking liars and spin merchants, especially since there are more than a few PR practitioners who quite happily fulfill these criteria.
For several years I had the privilege of teaching undergraduate public communications students at the University of Technology Sydney (UTS) in the evenings. I'm always fascinated to explore why students choose to pursue public relations as a career.
The unsophisticated responses of my students, particularly contrasted against those of journalism students, have always surprised me. Journalism students respond with sometimes naïve idealism, wanting to make a difference, even change the status quo. Public communications students' responses can be as mundane as 'liking people', or even 'liking parties and events'.
Trivial motivations
If the motivation of these soon-to-be PR professionals is so trivial, what does this mean for the concept of ethics in public relations? While it would be absurd to hold the media up for ethical purity, a sense of higher purpose has to be a better guide to right and wrong than a love of parties.
In my view, a strong sense of ethical boundaries is as important for a public relations advisor as it is for a journalist, or even a lawyer. Indeed, given the 'insider' nature of our profession and our capacity to advise as the conscience of an organisation, it is essential to have the skill and capability to show where to draw the line.
Such high ideals are sorely tested in the world of consultancy where the endless pressure to justify expensive retainers makes it far easier to 're-frame and spin' rather than advise that a certain course of action is simply wrong.
For evidence of such ethical failings, we need look no further than the big name consultancies hiding in the shadows, casting doubt on climate change, talking up valuations of cash-flow free tech companies and selling the virtues of quack pharmaceuticals.
However, in spinning for the short term gain they are not doing their clients any favours. When 'group think' has taken over, it is often only the PR practitioner with their outward focus and ability to apply the 'front page' (or, more recently, perhaps the social media) test, who can argue against action that is both bad business and ethically unsound.
In my view, the ability to do this is a core value and obligation of a public relations advisor — without it we deserve our image as the shysters and spivs we see in the movies.
But how many in public relations are even equipped with the skills to make these calls?
It is often the Corporate Affairs Director who leads the charge to cover up, spin and dodge, because that is what they believe their role to be. So much for being guardians of brand reputation.
Bamboozled students
When I have posed these issues to my students it has often left them perplexed.
As a consultant, how do you fire a client? As an in-house practitioner, how do you help your stakeholders understand that a particular course of action is just wrong?
Some might argue that nothing is black-and-white and that, like the legal profession, we are obliged to offer our best spin and let the court of public opinion decide.
Certainly many issues are grey and we have to work with clients and employers to get a 'whiter' outcome. I would suggest this should be seeking outcomes of substance rather than story-telling. In most organisations and even as consultants we are uniquely positioned to achieve this.
Far from evil, PR can be the conscience of an organisation which says that polluting, exploiting workers, misleading markets and selling poor products and services cannot be reframed or spun. It is bad business, destroys shareholder wealth and ruins brands.
Perhaps more stands of this sort might see public relations and corporate affairs portrayed as hero rather than villain.
Author's Details
Andrew Mckenzie, principal of newly launched boutique comms agency Crackle, has worked in media and communications for over 20 years. Up until February 2015 he was Head of Communications, Asia Pacific for international law firm Herbert Smith Freehills.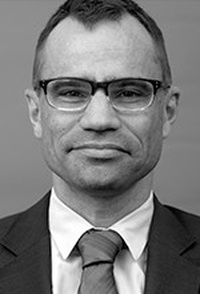 The Author
Andrew Mckenzie, principal of newly launched boutique comms agency Crackle, has worked in media and communications for over 20 years. Up until February 2015 he was Head of Communications, Asia Pacific for international law firm Herbert Smith Freehills.
mail the author
visit the author's website
Forward, Post, Comment | #IpraITL
We are keen for our
IPRA Thought Leadership essays
to stimulate debate. With that objective in mind,
we encourage readers to participate in and facilitate discussion.
Please forward essay links to your industry contacts, post them to blogs, websites and social networking sites and above all give us your feedback via forums such as IPRA's LinkedIn group. A new ITL essay is published on the IPRA website every week. Prospective ITL essay contributors should send a short synopsis to IPRA head of editorial content Rob Gray
email
Share on Twitter
Share on Facebook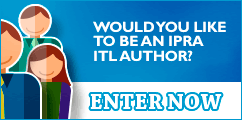 IPRAOfficial