Thought Leadership Essays
Viewing posts from July, 2019
By: Rania Azab 29/07/2019

Although carefully crafted crisis protocols remain essential, in today's fast-paced world it's vital to stay open minded when disaster strikes. By Rania Azab.
By: Gerry McCusker 22/07/2019

Why are some public figures able to survive and sometimes even thrive despite repeatedly causing offence? By Gerry McCusker.
By: Jennifer Leppington-Clark 15/07/2019

Companies must give sufficient power to their local people on the ground so that they are able to implement what makes sense in their markets. By Jennifer Leppington-Clark.
By: Jon Meakin 08/07/2019

PR is yet to properly get to grips with measurement and evaluation, even though it is arguably the most pressing challenge the profession faces. By Jon Meakin.
By: Claudia Pritchitt 01/07/2019

Some pundits suggest PR is in decline. Yet the wide-ranging changes of recent years have brought great opportunities for growth. By Claudia Pritchitt.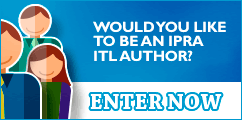 IPRAOfficial