Thought Leadership Essays
By: Paul Seaman 16/04/2010
Paul Seaman is a firm believer in Corporate Responsibility but argues it is naïve to expect it to be implemented evenly in every country.
By: Paul Seaman 13/08/2009
How to square achieving organizational goals with serving the public interest is a conundrum lying at the heart of PR. By Paul Seaman.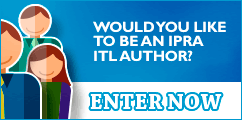 IPRAOfficial