Thought Leadership Essays
Viewing posts from March, 2012
By: Trevor Morris 01/03/2012

n an edited extract from his new book, Trevor Morris examines why PR has flourished in Anglo-Saxon cultures and assesses growth prospects for the rest of the world.
By: Andrea Cornelli 01/03/2012

Research among family businesses in Italy has found that many are still not weaving corporate reputation management into their business strategy. By Andrea Cornelli.
By: David Liu 01/03/2012

David Liu analyses five communications trends he expects to see crossing from the fashion world into mainstream marketing in China this year.
By: Emma Kelly 01/03/2012

The emergence of social media has had a massive impact on PR but many businesses are still seeking clear evidence of its impact on their results, writes Emma Kelly. The social media revolution has had a huge influence on the PR business in Ireland and inte
By: Ingmar de Gooijer 01/03/2012

Ingmar de Gooijer finds it strange that the increasing importance of external stakeholder perceptions and expectations are rarely reflected by an official seat on the board for the Chief Communications Officer.
By: Johanna McDowell 01/03/2012

IPRA President 2012 Johanna McDowell says that the organization's growth and rising incidence of practitioners from emerging economies in its membership must be regarded in an entirely positive light.
By: Marian Salzman 01/03/2012

Simplistic globalisation belongs in the 1990's. The challenge for corporations today, observes Marian Salzman, is to combine scale with a connection to local communities.
By: Michelle Robertson 01/03/2012

Michelle Robertson and Janet de Kretser present a case study on a major media relations campaign underpinning South Africa's bid to host the world's largest radio telescope.
By: Richard Linning 01/03/2012

Richard Linning believes that the time has come for new PR expressions in the vernacular.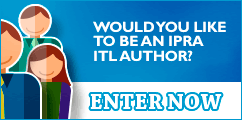 IPRAOfficial