Making room for the best dressed brands

11 years, 7 months ago
(Comments)
David Liu analyses five communications trends he expects to see crossing from the fashion world into mainstream marketing in China this year.
As economic forecasters the world over search for some light on an otherwise dark and sinister horizon, Chinese consumers are once again proving to be a source for optimism. The private consumption rate in the country may remain low at 33 per cent of GDP, but China continues to outpace its competitors in terms of growth. That matters enormously in a global economy that is otherwise close to stagnant.
The luxury goods sector is a driving force behind this. For multi-national brands with a keen eye on fashion, that's very good news. Better still, the growth seen across the industry has shown little sign of abating.
And whilst haute couture may not be for everyone, anyone with a keen interest in emerging engagement trends in China should take a close look at what will likely colour their own 2012 communications strategies.
Here are my thoughts on the top five communications trends that will cross over from the fashion world to mainstream marketing in the coming year:
Micro-movies
In a country with no film rating system and a willingness to censor if in doubt, online micro-movies have emerged as a powerful means of engaging with Chinese audiences. With more than 50 million video-movies viewed online every single day, the micro-movie industry is burgeoning and creating significant opportunities for product placement.
For brands that want to create powerful online experiences of their own, the development of owned content in micro-movie format will prove invaluable. For marketers, the beauty of the micro-movie format is the added dimension it brings to brand storytelling – whether told in one simple short-film or over a series of deliciously appealing episodes. In China, brand engagement has never looked so good.
A cultural embrace
Fashion may be perennially cool but there's nothing cooler in fashion right now than the nuances of Chinese design. From Chinese models adorning the catwalk to Chinese celebrities featuring regularly at the very best parties on the international circuit, there's an enormous appetite for a touch of Chinese culture in the world of fashion. Astrological signs carry particular meaning for Chinese consumers and with 2012 carrying the Year of the Dragon mantel, brands could do worse than draw
that design influence through their own engagement with audiences.
Those able to embrace Chinese culture, rather than simply trying to leverage it, will find consumers returning the compliment with a warm and extended brand loyalty hug.
Heroes and icons
International brands may love Chinese consumers more than ever, but love is, after all, a two-way thing. Which is why smart brands are tapping into the fact that the Chinese love nothing more than global heroes. In 2011, consumers have indulged in a healthy bit of hero worship with some of the most well-known celebrities on the planet. Kobe Bryant and Mercedes-Benz Smart Fortwo; George Clooney and the Mercedes-Benz CLS; Leonardo DiCaprio and Oppo mobile phones; and Cristiano Ronaldo and Clear.
The list of international heroes and icons adorning the pages, websites and billboards of China is formidable. For brands that understand the potency of carefully crafted celebrity endorsement, the potential for high-impact engagement is enormous. But Chinese consumers are increasingly sophisticated brand aficionados who only respond to celebrity endorsement when it makes sense. Marketers who think big budget sponsorship in China is a guarantee for success will struggle in 2012.
Messaging in an instant
It is unique to China and it is set to dominate engagement strategies. China's internet powerhouse, Tencent QQ, has seen its Wei Xin smartphone app downloaded millions of times in recent months and it has already changed the way consumers engage with each other.
As an instant message function, its popularity is now shifting from a "hip" youth-focused tool to something seeing rapid adoption across businesses. We think it will be the predominant communications medium of 2012. And because of it, non-domestic marketers need to get a handle on what it is, how it works and, most importantly of all, what consumers expect from it. Instantly.
Fashion communities
With nearly half a billion Chinese connected to the internet, it's little wonder that consumers now spend more of their personal income online than in retail outlets. Fashion brands are embracing this shift in purchasing habits, finding new ways to create consumer experiences that diminish a reliance on the more traditional in-store touch-and-feel approach to purchase.
It's a trend not uncommon elsewhere in the world, but with such a sizeable emerging Chinese middle class, smart marketers are exploring ways to translate in-store brand experiences to online environments. In 2012 we'll see innovative brands connecting both real and virtual environments seamlessly. And because Chinese consumers expect to see the future, today, they'll quickly gravitate away from brands that fail to deliver the right multi-channel experience.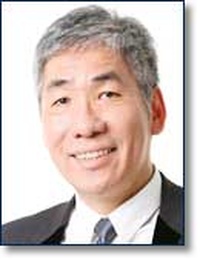 Forward, Post, Comment | #IpraITL
We are keen for our
IPRA Thought Leadership essays
to stimulate debate. With that objective in mind,
we encourage readers to participate in and facilitate discussion.
Please forward essay links to your industry contacts, post them to blogs, websites and social networking sites and above all give us your feedback via forums such as IPRA's LinkedIn group. A new ITL essay is published on the IPRA website every week. Prospective ITL essay contributors should send a short synopsis to IPRA head of editorial content Rob Gray
email
Share on Twitter
Share on Facebook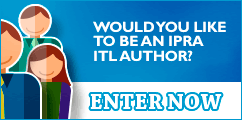 IPRAOfficial