Thought Leadership Essays
Viewing posts from August, 2020
By: Tokunboh George-Taylor 31/08/2020

Traditional agency models are being adapted to embrace the strong growth of digital. By Tokunboh George-Taylor.
By: David Fraser 24/08/2020

Values are among the most important investments a business can make and leadership is about so much more than saying stuff. By David Fraser.
By: Svetlana Stavreva 17/08/2020

Cultural intelligence enables people to work effectively across cultures and is especially important for communicators. By Svetlana Stavreva.
By: Vivian Lines 10/08/2020

Many businesses are changing how they operate, calling for a reappraisal of director skills and profiles. Will this help more comms leaders get a seat on the board? By Vivian Lines.
By: Tony Jaques 03/08/2020
International research among experienced crisis lawyers finds that communicators and legal professionals really do think differently. By Tony Jaques.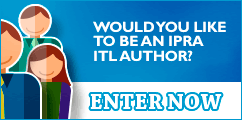 IPRAOfficial