News
Viewing posts from January, 2017
By: Ina Nikolova 30/01/2017
How do you create a corporate blog that stands out from the crowd? And what can we learn from the best exponents of the art? By Ina Nikolova.
By: Tony Jaques 23/01/2017
Progress in moving crisis management from tactics in the 'war room' to strategy in the boardroom has been too slow. By Tony Jaques.
By: Kavita Rao 17/01/2017
The conventional approach to employee engagement must be turned on its head if employers in the communications business are to get the most out of millennials. By Kavita Rao.
By: Jennifer Janson 11/01/2017
A flight attendant's unwillingness to believe a black woman was a medical doctor is a shocking example of the kind of crisis that occurs when a company's purpose, values and behavior are out of alignment. By Jennifer Janson.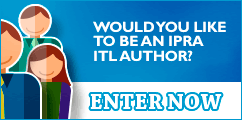 Tweets by @ipraofficial