ITL #204 Before and after: why we need a new approach to crisis management

6 years, 8 months ago
(Comments)
Progress in moving crisis management from tactics in the 'war room' to strategy in the boardroom has been too slow. By Tony Jaques.
Crisis management should be one of the most strategic areas of public relations. Yet it is too often delegated downwards to non-PR professionals with little strategic perspective.
No responsible executive would assign the organisation's long-term planning or strategic development to a mid-level bookkeeper in Accounts. But otherwise-cautious leaders seem willing to hand crisis management over to technicians in the Emergency Response Team or Corporate Security, or to an inexperienced communications person who works in Marketing.
The reason for this inconsistency is not hard to find. For a long time crisis management was regarded as a largely tactical activity – preparing a tactics manual in advance and responding as well as possible in the hopefully unlikely event of an actual crisis.
Make no mistake, effective tactical response is still important. However, there is an increasing recognition that strategic crisis management begins long before the triggering event – with a strong focus on prevention – and extends deep into the period after the initial event seems to be over, when managers may face what has been called the crisis after the crisis.
Gathering pace
This new integrated process approach has been emerging for a while, but is gathering pace with growing expectation of more direct top executive participation. Most importantly, positive executive participation is now seen as much more than just chairing the crisis response team and acting as spokesperson.
Blame for such a limited role for senior executives lies with public relations professionals as well as the senior executives themselves. It's no secret that crises can have a devastating impact on profits, operations and reputation.
It's also no startling revelation that organisations which give the most executive attention to crisis management and crisis prevention are often those which have been through the pain of a crisis.
Yet progress in moving crisis management from tactics in the 'war room' to strategy in the boardroom has been slow. A global survey of board members, published in early 2016, reported that fewer than half of the non-executive directors questioned had engaged with management to understand what was being done to support crisis preparedness. And only half the boards had undertaken specific discussion with management about crisis prevention. Moreover, fewer than half of the respondents believed their organisations had the capabilities or processes needed to address a crisis with the best possible outcome.
The same survey also found that 73 percent of directors named reputation as the single greatest crisis vulnerability facing their organisation, yet only 39 per cent said they had a plan for it.
Practical challenge
Still, there is a more fundamental problem behind the slow progress. The emerging evolution towards strategic recognition and prevention rather than simply tactical response has expanded the crisis management role of top executives and the PR professionals who advise them. And this has in turn exposed a practical challenge. Most senior managers want to do what's right for their organisation. Yet some struggle with deciding exactly what needs to be done to protect against the reputational and organisational damage threatened by a crisis or major public issue.
But it doesn't have to be like that. One response to this challenge is a new concept called Crisis Proofing, which focuses on the role of executive managers and the practical steps they can take to prevent crises and protect reputation. The barriers to effective crisis prevention and preparedness are well documented, and can be summed up in two common responses: 'It won't happen to us' or 'We are too big/too well run to be affected by a crisis'.
Many directors and senior executives would prefer not to think about crises. So participation in crisis management does not always sell well in the executive suite, where the focus tends to be on growth and success and the business bottom-line. However, every top manager should be concerned with preventing crises and protecting the company's reputation. An effective way forward offered by Crisis Proofing is to develop a genuine crisis prevention approach instead of just focusing on crisis response.
Basic requirements
If crises are to be prevented before they occur, issues and problems need to be identified early, and acted upon at the highest level. While this may require a fresh mindset, the quality of executive involvement can make a real difference to crisis prevention and management, and there are some basic requirements which help facilitate this approach:
Integrating issue management and crisis prevention into strategic planning and enterprise risk management

Encouraging blame-free upward communication and willingly accepting bad news and dissenting opinion

Implementing and regularly reviewing best practice processes for identifying and managing issues before they become crises

Establishing robust mechanisms to recognise and respond to crises at all levels, both operational and managerial

Benchmarking crisis management systems against peer companies and peer industries

Participating in regular crisis management training

Promoting systematic learning from your own issues and crises, and the issues and crises of others

Providing leadership, expertise, experience and support in the event of a real crisis.
The new integrated approach to crisis management is not just about what to do when a crisis strikes, but about what senior executives and their public relations advisors can do to reduce the chances of a crisis happening in the first place. Most importantly it recognises that responsibility for protecting the organisation lies absolutely in the C-suite. Faced with the fact that one in four organisations that suffer a major crisis go out of business, it's an important change whose time has well and truly come.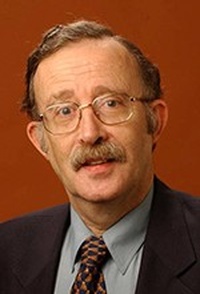 The Author
Tony Jaques, Managing Director, Issue Outcomes P/L; Editor, Managing Outcomes, the online issue and crisis newsletter; and author of Crisis Proofing: How to save your company from disaster
mail the author
visit the author's website
Forward, Post, Comment | #IpraITL
We are keen for our
IPRA Thought Leadership essays
to stimulate debate. With that objective in mind,
we encourage readers to participate in and facilitate discussion.
Please forward essay links to your industry contacts, post them to blogs, websites and social networking sites and above all give us your feedback via forums such as IPRA's LinkedIn group. A new ITL essay is published on the IPRA website every week. Prospective ITL essay contributors should send a short synopsis to IPRA head of editorial content Rob Gray
email
Share on Twitter
Share on Facebook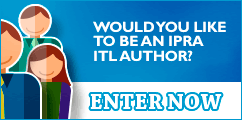 IPRAOfficial