News
Viewing posts from February, 2016
By: Neil Green 29/02/2016
From cyber-crime to climate change, a number of trends and issues with global consequences have made authenticity imperative. By Neil Green.
By: Paula Pedene 22/02/2016
When a highly experienced public affairs practitioner raised concerns about mismanagement it led to a long and bruising fight with the Department of Veterans Affairs. By Paula Pedene.
By: Colette Ballou 15/02/2016
It's easy to see why some agencies fall into the trap of trying to please clients at all costs. But if communications counsel is to be worthwhile, it must be built on honesty. By Colette Ballou.
By: Rob Shimmin 08/02/2016
There may be a big gap between how you are seen by others and how you would like to be seen. Paying attention to your personal branding could change that. By Rob Shimmin.
By: Ulrich Gartner 01/02/2016
Declining trust in media reporting has led many corporate communicators to rethink how they deal with enquiries from journalists. By Ulrich Gartner.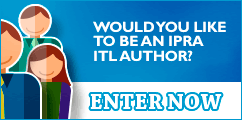 IPRAOfficial