ITL #160 Manufactured performances are out: authenticity is the 'in' word

7 years, 7 months ago
(Comments)
From cyber-crime to climate change, a number of trends and issues with global consequences have made authenticity imperative. By Neil Green.
Each year, SenateSHJ compiles a list of the top ten issues and trends we believe will shape the year ahead. As communicators, we assess how communications can help organisations navigate, mitigate or even harness these trends.
I've picked five that I believe will have global consequences: (the acceptance of) climate change, cyber-crime and privacy issues, the impacts of what we've labelled 'flight and fight', the evolution of the news room and the need for businesses to ride the challenges of disruption.
The key for companies, CEOs, politicians, activists and commentators communicating about any of these, will be authenticity. If they are to reach and influence their markets, and protect or build their reputations, all five issues will require authentic communications from straight-talking and transparent leaders who speak from the heart.
Whatever the industry, whatever the challenge, manufactured performances are out – and authenticity is in.
1. Climate change
As 2016 continues to unfold, climate change will be accepted as a real threat and not as a 'woolly' fear.
Extreme weather events are more commonplace. Most importantly, people are paying attention in a new way. An international Pew survey in 2015 showed climate change is now widely accepted as a top global threat.
Business is leading governments in calling for action, and the recent United Nations Climate Change Conference in Paris signalled a new international approach. We're already seeing strong corporate commitments on this front: Toyota is targeting a 90% cut in carbon dioxide emissions from new vehicles by 2050; the Commonwealth Bank in Australia has reduced its carbon footprint by 40% and has made a commitment to invest in positive environmental projects.
Communities and consumers are looking to their brands to take a stand against environmentally irresponsible practices and to take real steps towards being environmentally sustainable. Businesses who do this well stand to improve their reputation among a captive audience of climate change advocacy groups, and increasingly, the wider public.
Businesses that don't will be 'hammered', much like those perceived to be sexist, racist or those manufacturing products that harm people or animals.
2. Cyber-crime and privacy
Cyber-criminals are damaging people's lives, their reputations and their businesses.
The 'Internet of Things' makes it possible to attack any digital device connected to the internet, from domestic appliances to nation-critical infrastructure. And as more things are connected, ways to hack them will proliferate.
People will increasingly question whether private is ever private. Ashley Madison and countless other breaches have proven that no secure system is impenetrable. For businesses this will mean taking cyber-security and privacy seriously, or running the risk of loss and damage to intangibles such as brand, reputation and intellectual property – not to mention financial loss and identity theft.
Further, public hacks and the release of personal information will see consumers limit the level of personal data and information provided to social media sites and online marketing platforms, as they become more cautious about what organisations are doing with that data. We'll see more people questioning the end use of their personal information, providing even greater challenges for marketers and communicators.
3. Flight and fight – coming to a location near you
Last year more than 230 million people were forced to leave their homes due to the threat of terror. Ongoing, heightened concerns about security and travel, as well as new challenges to diversity and infrastructure, will continue. While the world globalises, public discussion will focus on the personal and economic impacts.
Compassionate people will gather to show their support, often through online outpourings, while others will struggle to embrace refugees and changing communities.
Political leaders, government agencies, NGOs and others will need a communications response that takes into account these tensions and a long-term, genuine way to manage a dramatic diaspora that is changing the face of Australasia and Europe.
4. If you can't beat 'em: news media mimics PR and marketing

Shrinking staff numbers, tighter deadlines, multiple digital channels, click bait. The newsroom is fast morphing into an entertainment and marketing hub. And in the war to win eyeballs, traditional standards of journalism and balanced coverage are giving way to infotainment and celebrity news.
Organisations will find it harder to get serious and balanced coverage of issues through the mainstream media. They will have to find ways to be influential and transparent through other channels (some of which they will directly own).
Individuals are now quality-assuring their own news sources. They are looking to key influencers of their choice to help shape their view of the world, and what's happening in it. To reach customers, organisations must understand who those influencers are, how they operate and how to influence them, and how to develop systems to communicate directly, and more widely, more often. Ensuring there is clear, concise and compelling information on your business, brand and people will be critical to helping to tell your story, and to temper other interpretations of your brand.
But brands beware: to hide behind an influencer or to try and manipulate your audience, is to risk substantial reputational damage when it becomes exposed. Brands need to be open and honest when targeting audiences through these influencers in order to optimise results and goodwill.
5. Self-disruption: it might get disturbing for some

More organisations and entire sectors will have to do things differently this year. Whatever industry you're in, this year it will be shaken up, transformed and evolve in a way that will disrupt previous behaviour(s).

Technological advances and changing customer behaviour will see every major industry disrupted over the next decade. This wave of 'new' customers wants everything, everywhere, and they want it to be personalised and unique to them.

We've seen Uber sweep in and take over the taxi industry, Netflix disrupting television broadcasting as we know it, and Airbnb giving hotels and traditional accommodation a run for their money. It won't be long before we see this trend take off across all sectors.

Businesses need to learn to adapt, monitor trends and be ahead of the game. Taking a majority market share for granted is a recipe for disaster and possible extinction. Catch the technology train or run the risk of being run over by it. Plan your communications now and invest in taking your people with you. Their anxiety may be one of the biggest barriers for you to manage.
Watch the video of our Top 10 2016.
About the author
Neil Green is Chief Executive and Chairman of SenateSHJ.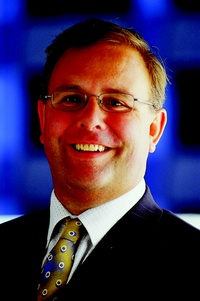 Forward, Post, Comment | #IpraITL
We are keen for our
IPRA Thought Leadership essays
to stimulate debate. With that objective in mind,
we encourage readers to participate in and facilitate discussion.
Please forward essay links to your industry contacts, post them to blogs, websites and social networking sites and above all give us your feedback via forums such as IPRA's LinkedIn group. A new ITL essay is published on the IPRA website every week. Prospective ITL essay contributors should send a short synopsis to IPRA head of editorial content Rob Gray
email
Share on Twitter
Share on Facebook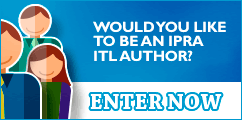 IPRAOfficial