Thought Leadership Essays
By: Elaine Cameron 08/01/2014
Ubiquitous access to the internet, social media channels, smartphones and tablets, coupled with innovations mean patients have the ability to take control of their own health as never before. By Elaine Cameron.
By: Elaine Cameron 01/04/2013
Astonishing advances in technology are transforming the way we look at death, creating new business opportunities and raising digital legacy issues. By Elaine Cameron.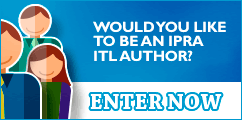 IPRAOfficial