Thought Leadership Essays
Viewing posts from February, 2013
By: Mark Sheehan 27/02/2013

The US PR model is held up as a desirable paradigm around the world. But that does not mean it should automatically be accepted as best practice. By Mark Sheehan.
By: Djohansyah Saleh 20/02/2013

Social media and other internet activity is soaring in the world's fourth most populous country. Smart brands are figuring out the best way to become part of the conversation with Indonesia's rapidly growing audience of netizens. By Djohansyah Saleh.
By: Christophe Ginisty 13/02/2013

The rise of social media has brought great opportunities side by side with tremendous challenges. What were once thought of as unchangeable aspects of PR are now being reconsidered. By IPRA President 2013 Christophe Ginisty.
By: Serra Görpe 05/02/2013

All too often, there is a gap between the ideal and the reality of public relations in practice – a matter of concern to many, including students of the discipline. Professional standards must be tightened up. By Dr. Serra Görpe.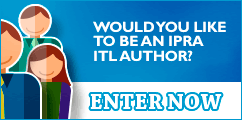 IPRAOfficial