Thought Leadership Essays
Viewing posts from March, 2011
By: Chris Atkins 21/03/2011

The global financial meltdown has presented professional communicators with a daunting challenge, writes Chris Atkins.
By: Brendon Craigie 21/03/2011

Businesses are still failing to take advantage of an increasingly diverse stakeholder environment, says Brendon Craigie.
By: Duygu Cavdar 21/03/2011

A tour of provinces near geological fault lines is the centerpiece of an ambitious campaign to boost uptake of Compulsory Earthquake Insurance in Turkey. By Duygu Cavdar.
By: Amanda Glasgow 21/03/2011

Amanda Glasgow poses a question that may seem paradoxical given the nature of her job.
By: Sergi Guillot 21/03/2011
Proving and maximizing sponsorship ROI can be a major headache. Sergi Guillot explains how his company used monitoring and analysis expertise to help Vodafone drive improved performance from its Spanish sponsorship portfolio.
By: Aedhmar Hynes 21/03/2011

The relentless growth of all things digital is blurring boundaries and precipitating change on a massive scale. Going forward, writes Aedhmar Hynes, the PR sector needs to invest heavily in training so that the best parts of traditional communications can
By: Jutta Lorberg 21/03/2011

IR and PR should be more closely integrated than is generally the case, asserts Jutta Lorberg.
By: Sonya Madeira Stamp 21/03/2011

Sonya Madeira Stamp provides an independent agency's perspective on the challenges of achieving reach across a large region.
By: Sarah Robarts 21/03/2011

Optimizing collaboration between complementary clients on an agency roster can create mutually beneficial synergies and make events much more compelling. By Sarah Robarts.
By: James Savage 21/03/2011

Maintaining a stately silence is no longer a feasible option for the world's central banks. By James Savage.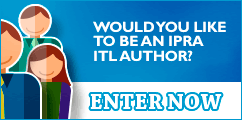 IPRAOfficial