News
Viewing posts from June, 2013
By: Inna Alexeeva 27/06/2013
Talent management and professional development are essential in the creation of successful PR teams. But managers often struggle to determine how best to evaluate employees. By Inna Alexeeva.
By: Andrea Cornelli 12/06/2013
With consumers expecting more information and responsible behavior. By Andrea Cornelli.
By: Valéria Café 04/06/2013
Too many companies still communicate in an uncoordinated way because they have not invested in developing a solid strategy. By Valéria Café.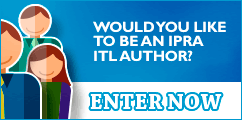 IPRAOfficial