Thought Leadership Essays
Viewing posts from April, 2020
By: Faith Senam Ocloo 27/04/2020

Young PR talent in Ghana needs more mentoring and coaching to reach its full potential. By Faith Senam Ocloo.
By: Ramya Sahasranaman 20/04/2020
Bots are helping organizations boost performance in many remarkable ways, but they still have their limitations. By Ramya Sahasranaman.
By: Ovidia Lim-Rajaram 13/04/2020
The first pandemic of the digital age is highlighting the benefits of a social-first communications strategy. By Ovidia Lim-Rajaram.
By: Daniel Silberhorn 06/04/2020

There's much to be learnt from comparing the coronavirus and climate change crises. By Daniel Silberhorn.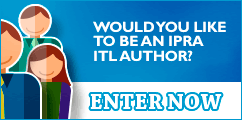 IPRAOfficial