Thought Leadership Essays
Viewing posts from August, 2015
By: Ong Hock Chuan 31/08/2015
Multinationals operating in Indonesia can learn important crisis management lessons from the high-profile controversy involving a prominent Jakarta school. By Ong Hock Chuan.
By: John McLaren 24/08/2015
Too many communications departments pump out corporate messages that respond to an internal requirement while ignoring what stakeholders want and need. By John McLaren.
By: Rochelle Ford 17/08/2015
Applications from Chinese students to study PR at US universities have skyrocketed in recent years. As well as creating enormous opportunities, this has led to adjustments in teaching and the introduction of acculturation initiatives. By Rochelle Ford.
By: Scott Bowers 10/08/2015
Stakeholders and customers are increasingly harsh in judging organisations that lack a purpose beyond profitability. Communications advisers must counsel decision makers about these shifting sands if organisations are to be trusted, loved and successful in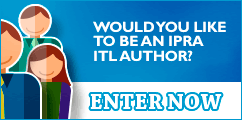 IPRAOfficial