ITL #135 Cross-cultural challenges: the rise of Chinese nationals studying PR in the US

8 years, 1 month ago
(Comments)
Applications from Chinese students to study PR at US universities have skyrocketed in recent years. As well as creating enormous opportunities, this has led to adjustments in teaching and the introduction of acculturation initiatives. By Rochelle Ford.
The number of Chinese nationals in US colleges and universities has grown dramatically over the last 15 years, with nearly five times the number of Chinese students studying since 2000, according to
Open Doors
. Many universities, like Syracuse, are seeing this trend particularly in Chinese applications to Public Relations graduate programs.
This interest is particularly associated with the growth of the public relations industry in China, which has been growing overall at approximately 30 percent per year, according to a report by the Global Alliance. While the diversity these Chinese students bring to the classroom is valued and creates opportunities for international understanding and development, it has also created critical challenges.
In 2014, I became the chair of the Public Relations Department in the S.I. Newhouse School of Public Communications at Syracuse University, which offers five public relations related degrees from bachelor to doctorate. We have seen the greatest increase in Chinese applications and acceptances in our traditional face-to-face master's of science in public relations. In the 2014-15 academic year, Chinese students represented nearly three-fourths of the applicants and two-thirds of the enrolled MS cohort.
This year, even after an aggressive marketing campaign to domestic US students, Chinese nationals still represented three-fourths of the applicant pool, and subsequently one-third of the new MS cohort. This essay offers some of the ways I've attempted to address the challenges and capitalize on the opportunities this influx of Chinese students has brought our programs.
Job placement
Although many of them want to return to China within a year of graduation, several students desire to make the USA their permanent residence. This desire to stay is more prominent among students in several other leading public relations programs, but it creates an even greater challenge in terms of fulfilling that desire.
Building stronger linkages with US agencies operating in China has been a major initiative at Newhouse. We wanted to ensure these agencies knew about our programs and about our growing pool of talent who are Chinese nationals. We also wanted to create internship and permanent placement opportunities for our students and recent alumni.
In May 2015, we were able to place five of the students in US corporations operating in China including Coca-Cola and Edelman. Additionally, we were able to partner with Chinese companies operating in the US or organizations who need students with bi-lingual skills. This resulted in five other Chinese nationals being placed across the US.
Finally, we counseled students about the realities of seeking employment in the US, about the various government programs and laws and about the challenges some of their language skills would present them.
Chinese vs. Asian American
We made sure our Chinese students understood that their being Chinese nationals did not equate with them being Asian American experts. Often companies seeking multicultural expertise will look for Asian surnames and expect these candidates to understand the unique characteristics of Asian-Americans.
Unfortunately, many who hold that opinion are sadly misguided. Therefore, we felt it critical to expose our Chinese national students to concepts of cultural identity and acculturation so that they would be articulate, but also so that they would be able to recognize some of the possible pigeonholing that might come with having Asian names. Likewise, our faculty continue to help companies understand the differences.
Language
While these Chinese students are fluent in English, many of them still struggle with the English language. Newhouse, like most notable PR programs, emphasizes professional writing skills, as writing is the number one skill in public relations, according the Commission on PR Education.
Yet the English writing skills of many Chinese students vary greatly, and the standardized scores and essays may not be the best judgment of ability. While the Chinese students admitted to Newhouse have demonstrated English language via Toefl and GRE testing, essays, grades and recommendations, some of them struggled to perform at a level competitive to their English native speaking peers, who needed to focus only on learning a new style of writing and not mastery of basic English concepts.
Upon closer investigation, we found that many of their errors were similar: use of pronouns, articles, verb tense and word choice. Therefore, we created additional exercises and lessons associated with those common errors. We also encouraged our Chinese students to read their work aloud because the students' oral abilities often enabled them to hear their errors.
Teaching
Additionally, we had to adjust professors' tendency to copyedit student work and instead asked professors to identify sentences that needed improvement and ask the students to find the errors. This meant at times using grammar terms versus traditional editing marks. Such an approach forced students learn how to identify their problems, find solutions to them and hopefully begin to learn how to prevent the problem.
Another adjustment was to help the Chinese students feel more comfortable in American-style seminars and classes, where dialogue and debate are central to learning. Students trained in a traditional Chinese classroom are accustomed to mostly rote-memorization and transcribing what professors lecture and say. The US educational system is often one of discussion, collaborating, challenging of ideas and practices. As technology changes and information become even more readily accessible, a flattening of the hierarchy in the classroom occurs, and in many master's programs, professors want the students to share their ideas and challenge those of the professor based on external research.
However, many of the Chinese students were afraid of speaking up because they were taught not to do so. Therefore, my faculty colleagues had to use other techniques such as calling on students, setting the expectation that all students will contribute, explaining what proper protocol for contributing in discussion will be.
Initially this respect of authority also created a level of unease for students placed in US internships. They needed to be encouraged to be assertive, to brainstorm and contribute ideas or to respectfully challenge ideas. Students were coached on how to engage, how to network; to offer constructive criticism and receive it. The end result: students who knew when and where to be assertive and how to oscillate back to traditional Chinese communication when in their business environments.
Cross cultural understanding
We also encouraged all of the students to have a cross-cultural buddy to help edit and proofread work. Through this cross-cultural editing partnership, US students were able to strengthen their editing skills, while the Chinese students benefited from English native speakers identifying errors and awkward word choices.
Likewise, the Chinese students are comforted in knowing everyone can improve their writing. Through these functional partnerships also grew opportunities to discuss why words and phrases were being used, why certain images or colors would be disrespectful or unaccepted in various cultures.
Opportunities for learning each other's languages and cultural norms expanded. The US students felt like these partnerships made their Newhouse experience even better and made multiculturalism and international perspective become more real.
Cultural exposure
Receiving high grades or marks is one of the most important things to Chinese students. They are among the most academically talented young people to come to the US.
However, they are faced with great adjustments and may at times want to forgo excursions and exploration time because they are trying so hard to maintain their grades. Therefore, we felt it critical to build in opportunities to obtain greater cultural exploration from Thanksgiving dinners, to Easter egg races, Christmas and other holiday parties. The School sponsored outings to baseball and movies, even trips behind the scenes in Hollywood and New York City. As these activities were school-sponsored, it put students at ease.
The faculty also emphasized the greater importance of learning, even if the grades do not reflect the high marks experienced previously. Humility and grace were learned and accepted. In the end, cultural learning increased with less stress.
Chinese nationals studying public relations in the US have enriched the lives and experiences of American students, professors and employers; and the Chinese nationals have been enriched by the experience. However, everyone had to make adjustments to seize the opportunities and conquer the challenges.
The Author's Details
Rochelle L. Ford, Ph.D., APR, Professor and Chair, Public Relations Department, S. I. Newhouse School of Communications, Syracuse University. She tweets
@rocford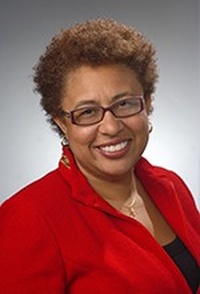 Forward, Post, Comment | #IpraITL
We are keen for our
IPRA Thought Leadership essays
to stimulate debate. With that objective in mind,
we encourage readers to participate in and facilitate discussion.
Please forward essay links to your industry contacts, post them to blogs, websites and social networking sites and above all give us your feedback via forums such as IPRA's LinkedIn group. A new ITL essay is published on the IPRA website every week. Prospective ITL essay contributors should send a short synopsis to IPRA head of editorial content Rob Gray
email
Share on Twitter
Share on Facebook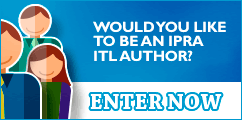 IPRAOfficial