Thought Leadership Essays
Viewing posts from November, 2015
By: Beth Garcia 30/11/2015

In the wake of its acclaimed staging of football's global showcase, it's been a challenging year for Latin America's biggest economy. By Beth Garcia.
By: Matthew Moth 23/11/2015

What do Ernest Hemingway, LEGO and Jeremy Corbyn share in common? An appreciation of the value of listening. By Matthew Moth.
By: Amybel Sánchez de Walther 16/11/2015

Making time for serious strategic planning is a long-term investment in the future of an organisation. By Amybel Sánchez de Walther.
By: Stuart Maister 09/11/2015

Storytelling is a core leadership function. Organisations exist only because of the stories behind them. By Stuart Maister
By: Burghardt Tenderich 02/11/2015

People want to engage with content that matters to them. Brands therefore must tell their stories in a way that is engaging and encourages participation. By Burghardt Tenderich.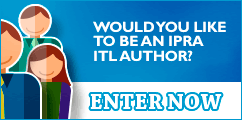 IPRAOfficial