ITL #149 From the World Cup to the approaching Olympic Games: triumphs and challenges in Brazil

8 years ago
(Comments)
In the wake of its acclaimed staging of football's global showcase, it's been a challenging year for Latin America's biggest economy. By Beth Garcia.
The World Cup and elections made 2014 a very important year for Brazil. And it was a year in which we experienced growth.
Traditional PR agencies are reinventing themselves and getting to the heart of customer-centered brand strategy. As spontaneous media gains repute, and the provision of digital services increases, content marketing has become the driving principle behind brand tactics and activities.
In Brazil, 83 per cent of B2B communications and marketing professionals use content marketing to achieve their corporate objectives. The video is the tactic considered most effective in the country, followed by social networking, event attendance and articles.
A good example is the case of the social network of Curitiba City Hall. In a completely informal way, the channel delivers content that is important to city dwellers, focused on the needs of the target audience and delivered with familiar language.
We observe, through this case, that humanizing an organization's communication with its stakeholders is indispensable. More and more people are relating with companies that follow this trend. The logic is simple: people want to interact with people, not with companies trying to sell something.
We feel as though we're on the right path.
Time of uncertainty
However, 2015 started with a major crisis: widespread pessimism, a lack of hope and a country racked with severe uncertainty. In Brazil, General Motors Co. has been suspending production in its factories and laying off thousands. Latam Airlines, the region's biggest, is cutting flights. And the world's third-largest planemaker, Embraer SA, is delaying its biggest new aircraft.
In the midst of its deepest economic and political crisis in a generation, Brazil is contending with a business climate so punishing that major projects across numerous sectors are being frozen or shrunk, while small businesses slash prices and shift focus.
Opposition lawmakers and many in the public are calling for the resignation of President Dilma Rousseff, whose popularity has sunk to a record low. The senate and lower house presidents are being investigated in an alleged kickback scheme that funneled money from state-run Petrobras, the world's most indebted oil company, to political parties in the biggest corruption scandal in history.
Brazil eked out just 0.1 per cent growth in 2014. The economy is expected to shrink almost 3 per cent this year. For 2016, economists are forecasting no growth at all or yet another recession.
The worst aspect of the crisis was not its economic repercussions – because a country like Brazil with such an ample supply of natural resources will certainly recover – but the despondency it produced in various environments. This has contaminated and weakened communication.
Raising spirits
The greatest challenge now is to raise clients' and institutions' spirits. Times of crisis provide opportunities for innovation, driving people to act in more creative ways. Storytelling platforms which can be used in publications, press guidelines and digital and media campaigns, are gradually beginning to share space with advertising.
This in-house material is a reliable source of information, for both internal and external audiences. It is down to us to help journalists find and harness it.
Nowadays, we are faced with the need to explain to our clients that media has changed and that the world has become digital. Brand loyalty will depend on the ability to adapt content to cultural and regional interests and values, amongst other things.
Our clients need to be advised that they will be speaking more and more, but in different forums to the ones they're accustomed to, reaching more specific audiences thanks to contemporary digital culture. This is our optimistic vision, a vision of a cup half full.
Record smartphone sales
In a country where smartphone sales have hit records each year – today reaching around 154 million handsets – it is of fundamental importance that we have an engaged presence in the online world.
In Brazil, smartphones have become a vital online shopping channel, according to a survey by group buying site Groupon that had a sample of 6,000 people in Latin America. The survey revealed that the average online shopping rate on smartphones across the five countries covered by the research was 15.6 per cent. Brazil came in well above this average, with the highest rate of shopping on smartphones among all five countries surveyed, at 20.6 per cent.
Brazilians also love to text but the adoption of SMS never reached the same level as in Europe or USA. Typically, the SMS service plans have been fairly expensive in Brazil and some post-paid mobile plans do not have SMS services activated by default. Texting is usually a task left to applications like Facebook, WhatsApp, and Twitter.
Some mobile operators even offer zero-rating options for WhatsApp, in a bet that when users first start using WhatsApp, they will move on to a contract mobile data plan in order to interact with external content that is shared on WhatsApp.
Shrinking newsrooms
Another significant trend this year is the downsizing of newsrooms. This fills us with sadness – after all, it was from newsrooms that the three partners of Approach emerged, and we feel sympathetic towards our many colleagues who are leaving their jobs.
However, something has caught our attention: because of the crisis and regular predictions that print media is slowly drawing to a close, remaining mediums have gained even greater credibility.
In a moment when on demand services like Netflix and pay TV are gaining strength, the expert view is that open channels will continue playing an important role as a mass medium. On the other hand, whoever has the most integrated and complete strategy will deliver better results to the advertiser.
We have noted that shares generated by sizeable periodicals' coverage carries a lot of weight. During crises, these shares get a lot of traction and carry with them the confidence and reliability that print media inspires.
It is this insight that we try to pass on to our clients. Each media, each channel, has its own significance and should be used in a strategic and tailored way. Communication activities and professionals need to reinvent themselves in order to promote dialogue with a diverse range of audience across more varied platforms.
The Coca-Cola experience
A huge case study of ours is Casa Coca-Cola. During the FIFA World Cup 2014, Coca-Cola, one of the main sponsors of the competition, invested in the construction of a house to promote a brand experience to the public.
In front of the Maracanã stadium in Rio de Janeiro, the House attracted fans (mainly the young audience) and media from all over the world. On the first floor, the attractions were a themed bar and a shop selling Coca-Cola Jeans products.
When taking the tour, visitor groups were led to the third floor of the house. This was entirely decorated as a stadium changing room, where visitors could live the experience of being a football player in a World Cup final, taking part in a simulation using 3D glasses with 360-degree view.
On the terrace, the public could take pictures with the Maracanã as the background. As well as sharing on social media, fans could print out their photos to take home as a souvenir.
The second floor was a lounge for corporate guests and press conferences. The Approach team created a strategy called 'Great Meetings'. In these meetings, we invited great former players to remember stories from previous World Cups, to comment on stories relating to the 2014 tournament and to make predictions. The idea was to create relevant content even on the days when there was no match at the Maracanã.
Major media presence
More than 50 media outlets from all over the world were present in the activities of the Casa Coca-Cola, and the main national and international media covered the meetings. In the Brazilian media alone, we had more than 150 inserts. The estimated media return, just for the Brazilian press, was R$ 17 million.
As 2015 draws to a close, it demands we adopt a new perspective. It is a time for assertiveness, efficiency and taking risks by implementing more creative methods for reaching our target audiences.
For 2016, companies that want to leverage the global stage provided by the Olympic Games need to be aware that creative, outstanding campaigns are not enough. They also need to gain a deep understanding of the local culture and context.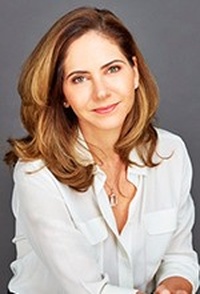 Forward, Post, Comment | #IpraITL
We are keen for our
IPRA Thought Leadership essays
to stimulate debate. With that objective in mind,
we encourage readers to participate in and facilitate discussion.
Please forward essay links to your industry contacts, post them to blogs, websites and social networking sites and above all give us your feedback via forums such as IPRA's LinkedIn group. A new ITL essay is published on the IPRA website every week. Prospective ITL essay contributors should send a short synopsis to IPRA head of editorial content Rob Gray
email
Share on Twitter
Share on Facebook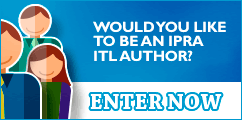 IPRAOfficial