ITL #152 Trends transforming communications: in the Middle East and beyond

7 years, 2 months ago
(Comments)
The communications landscape is altering at unprecedented speed, presenting PR practitioners with challenges and opportunities. By Tara Rogers.
In this time of profound change within the PR industry – from new channels of communication to new technology and growing societal changes, it's worth looking at the some of the trends transforming communications, not just in the Middle East, but around the world.
Blogging is big: Blogs, vlogs and social media stars have not only earned their ubiquitous 15 minutes of fame, many are now earning steady incomes from brands wanting to tap into their influence with particular target audiences. In terms of PR, this means they've also earned positions in our media database, and need to be as recognised, included and nurtured as well as our mainstream media contacts.
Tapping into tech: An essential element in the changing face of today's PR, technology enables everything from more targeted approaches to journalists, to greater accuracy in monitoring the impact of campaigns, and the use of big data to help inform and substantiate ideas. Presentation of content these days needs to be modified to channels that include mobile devices and social media sites. Technology is being used to create news too – whether virtual press conferencing or the use of biometric technology to gauge audience reaction and participation at a launch event.
More paying, less praying – earned/paid media: A new era is dawning for the earned-paid media dynamic, and it's extending beyond bloggers and social media influencers. Media groups in countries such as the US, Australia and the UK have begun charging for social media posts and the hosting of brand videos, for example. In the Middle East, there are publications that have begun charging to provide coverage of events. Does this mark the end of truly 'earned' media?
Content is key: Today's media no longer report for one medium – they might tweet, Instagram, Facebook, blog and draft an article for print, all from one event or news story. With this multi-dimensional approach, PR agencies need to ensure content is available for each facet – images, video, soundbites, infographics, editorial. This convergence is driving the addition of new skillsets to PR teams and the broadening of services – videography, community managers, designers, producers and social media strategists.
Details deliver: With storytelling beginning a lot earlier than when journalists receive a press pack at a media event, the opportunity for specialist agencies (particularly in the luxury consumer lifestyle/retail space) offering creative and immaculate execution will only grow. Successful brand experiences and events involve a visual journey with attention to detail applied to every touchpoint – from Save the Date, to invitation, décor, press pack, gift and follow up, all generating opportunities to be included in the media's multi-layered reportage. Beyond events, agencies will need to develop a new level of capability in quick, dynamic, creative and unique content production, particularly for bloggers and social media use.
Old media, new tricks: The belief that old media – print, TV and radio – is dead is not true. But
the way it is being presented and consumed is what's keeping it alive. While print media – particularly newspapers and general interest magazines – are losing readership to their online versions, niche magazines are thriving in many parts of the world and across almost all verticals: from business to beekeeping, cars to consumer electronics, and philosophy to fashion. Radio remains an influential medium around the world, and even tech companies like Apple are climbing on the bandwagon. While TV continues to attract billions of viewers globally, they are doing so in their own time – using streaming technology, and on their own devices – mobile, laptop and tablet, rather than a TV.
These growing trends offer great opportunity for the communications industry in developing new revenue streams, more job opportunities and more opportunities to be included in the marketing mix. PR's influence and future has never looked rosier.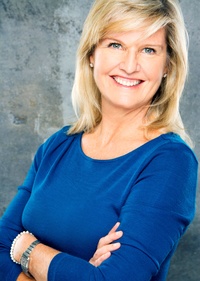 Forward, Post, Comment | #IpraITL
We are keen for our
IPRA Thought Leadership essays
to stimulate debate. With that objective in mind,
we encourage readers to participate in and facilitate discussion.
Please forward essay links to your industry contacts, post them to blogs, websites and social networking sites and above all give us your feedback via forums such as IPRA's LinkedIn group. A new ITL essay is published on the IPRA website every week. Prospective ITL essay contributors should send a short synopsis to IPRA head of editorial content Rob Gray
email
Share on Twitter
Share on Facebook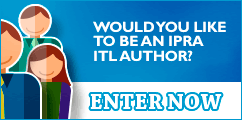 IPRAOfficial