ITL #153 Beyond CSR: the move towards social innovation

7 years, 2 months ago
(Comments)
As corporate social responsibility (CSR) finally comes of age, do the next steps lie in the developing arena of social innovation? By Hil Berg.
Recently I fulfilled a long-held ambition to visit the World Heritage Site of New Lanark in Scotland. In 1799 a young Welshman arrived there to find his new wife's family running a thriving cotton mill, employing 2,000 people including 800 children; mostly orphans gathered from city poorhouses at the age of five or six. Workers lived in dire conditions and life was hard.
Robert Owen raised capital to buy the mill from his father-in-law. He removed the 'truck' system which paid people in exchangeable vouchers rather than money; pioneered the cooperative movement; provided education for all; and revolutionised infant healthcare. He formed a community council; invented the eight-hour day; created good housing and green spaces; and stopped employing children under 10.
Change was funded from the mill's growing profits, in what we would now recognise as a form of social enterprise. Success came from Owen's skills as a publicist. He used illustrations of New Lanark as export labels on products; published papers; and encouraged visits by statesmen and royals, including Tsar Nicholas of Russia.
Creating an internationally-renowned business and one of the country's largest manufacturing centres, Owen described his work as "the most important experiment for the happiness of the human race that has yet been instituted in any part of the world."
Owen is now seen as a socialist rather than just a philanthropist. Sadly, the subsequent development of CSR was less enlightened. Victorian philanthropists like Unilever's Lord Leverhulme lacked such a collegial approach; he built the model village of Port Sunlight and endorsed profit sharing but told his workers "it would not do you much good if I sent it down your throats in the form of bottles of whisky, bags of sweets or fat geese at Christmas."
Paternalistic foundations
Such paternalism set the foundation for 'good' business until the 1950s when Howard Bowen's 'Social Responsibilities of the Business Man' raised the debate about corporate ethics. The 60s and 70s saw a growth in social movements and the emergence of stakeholder theory, but corporate responsibility remained philanthropic and was rarely connected to business strategy.
In the 1980s when I started my career working for a national retailer, CSR focused on those projects personally favoured by the Board. It seems extraordinary now that I spent a great deal of time raising the profile of British wildlife, while failing to ask any significant questions about workers' conditions in the overseas supply chain. Although we were aware of a fringe movement led by businesses with a conscience such as the Body Shop and Ben and Jerry's, this was seen as quirky and eccentric rather than pioneering.
During this time, state influence was reduced and companies gained power. Many stopped manufacturing and began buying from overseas suppliers, re-focusing on more sophisticated brand strategies. A decade on, the public mood began to change. Corporations had begun to supersede Governments in scale and reach, and this generated a brutal public backlash, fuelled by the new worldwide web's propensity to empower citizen action.
Public appetite for change
Against the backdrop of scandals like the McLibel trial, Shell's Brent Spar incident and boycotts of Nike, Naomi Klein's iconic book 'No Logo' epitomised the public demand for corporate behaviour change. Businesses realised that some practices could undermine customer confidence and damage profit. More positively, there was an acceptance of corporations as powerful social actors, with the ability to use their power for good.
This also challenged longstanding economic arguments against CSR. Adam Smith famously said that individuals pursuing their own best self-interest would result in the greatest overall good for society. Milton Friedman, adviser to Ronald Reagan and Margaret Thatcher, claimed "there is one and only one social responsibility of business. To use its resources and engage in activities designed to increase its profits."
Of course there have always been alternative drivers for CSR: compliance, based on risk management; conviction, based on the passion and ethics of a leader; and strategy, involving a proactive, business development approach.
The shift towards better reputation management and reporting saw senior PR practitioners like me managing CSR and helping organisations to understand links between business strategy and reputation, employee engagement and brand. While businesses like B&Q stood out for their more wide-reaching approach – and the 90s spawned John Elkington's concept of triple bottom line reporting (economic, social and environmental) – the emphasis remained firmly on compliance, while associated communications were often condemned as 'greenwash'.
Becoming a core function
CSR brings benefits to competitiveness: reputation, morale and innovation.
Organisations that get it right place both social responsibility and communications at the top table. This has enabled some businesses to step into the realm of social innovation, where they take on new collaborations to create strategies, ideas and partnerships that meet social needs and strengthen civic society.
Stanford Business School describes this as a "novel solution to a social problem that is more effective, efficient, sustainable or just than present solutions and for which the value created accrues primarily to society as a whole rather than private individuals."
Grameen Danone Foods
I witnessed this at first hand in rural Bangladesh, where French food multinational Danone has joined forces with the Grameen Bank to build a yoghurt factory. Products are nutritious, specially fortified to help local children combat malnutrition and are affordable by even the poorest families. The business buys milk from 300 subsistence farmers, employs 170 people and uses a salesforce of 800 village women.
Another innovator is lighting manufacturer OSRAM, which has pioneered off-grid energy in the developing world, where use of kerosene lamps damages health and creates CO2 emissions. OSRAM builds solar stations (energy hubs) where people can recharge batteries at low cost without damaging the environment. Its designers have created an affordable, robust lamp with an external battery which can be recharged every few days. Hundreds of thousands of people have benefitted in terms of health, education and work.
The impact of austerity and UK public service cuts have created a growing appetite for social innovation locally, regionally and nationally, generating new partnerships between the public, private and third sectors. A recent poll by Forster Communications showed that 63% of UK consumers and 45% of businesses think business should help solve social problems.
Lloyds Bank is now supporting the School for Social Entrepreneurs, where 150 fledgling community businesses share £1million a year plus training and mentoring to help solve social issues. Meanwhile there is an upsurge in social impact investing, where investors look not only to achieve a return on funds, but also to address social needs. In itself this is a potential game-changer for innovative businesses, seeking to raise significant funds and generate shareholder support.
A partnership with impact
Big Society Capital has just announced that a partnership between the business Interserve, charity Catch 22 and social finance experts Clubfinance is the winner of its Business Impact Challenge. This set out to find a multi-million pound investment idea that would generate strong business and social value. The partners will create a Public Services Lab to enable community organisations, charities and social enterprises to deliver public service contracts at scale.
Such developments mark a watershed in the development of the CSR agenda and present exciting opportunities for businesses to succeed, while tackling anything from environmental issues to health inequalities, poverty and unemployment.
Two hundred years after Robert Owen's radical endeavours in New Lanark, corporations now have the ability to create positive commercial, environmental and social impact. While the more strategic businesses now view CSR as a core function rather than a communications challenge, there is still a critical role for the PR practitioner at the heart of planning and innovation, ensuring it has a clear purpose; creating cross-sectoral engagement; encouraging collaboration and co-creation; providing ethical counsel; and communicating success.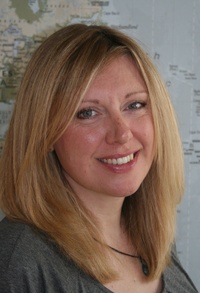 The Author
Hil Berg is a Chartered PR Practitioner and a UK-based brand and communications consultant who focuses on work that brings about positive social change. She works nationally and internationally for Government departments, public and third sector organisations, and advises private sector clients on corporate social responsibility. She is a trustee of three charities, a trainer and mentor for the School for Social Entrepreneurs, and is studying for a Masters in PR and Communication for Social Change.
mail the author
visit the author's website
Forward, Post, Comment | #IpraITL
We are keen for our
IPRA Thought Leadership essays
to stimulate debate. With that objective in mind,
we encourage readers to participate in and facilitate discussion.
Please forward essay links to your industry contacts, post them to blogs, websites and social networking sites and above all give us your feedback via forums such as IPRA's LinkedIn group. A new ITL essay is published on the IPRA website every week. Prospective ITL essay contributors should send a short synopsis to IPRA head of editorial content Rob Gray
email
Share on Twitter
Share on Facebook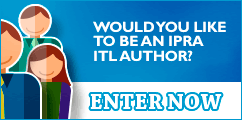 IPRAOfficial