Thought Leadership Essays
By: Giles Fraser 18/09/2010
Sweeping changes to the media landscape are having a profound impact on the PR industry. Giles Fraser presents the findings of a multi-country study into the rapidly-evolving working practices of journalists.
By: Giles Fraser 18/06/2010
Giles Fraser on how to make the most of your international PR budgets in a constrained financial environment.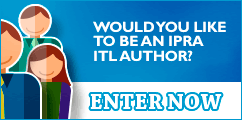 IPRAOfficial