News
By: Kerrie Finch 11/12/2013
Young innovators in the creative industry are doing far more than getting a foot on the lower rungs of the career ladder. By Kerrie Finch
By: Kerrie Finch 03/07/2013
Rejuvenating a tired brand presents many creative challenges. Not least in deciding whether a little nip and tuck is sufficient, or if a bigger overhaul is required. By Kerrie Finch.
By: Kerrie Finch 18/06/2010
Amsterdam-based Kerrie Finch specialises in PR for international creative companies. Here she explains what it takes to help such businesses stand out from the crowd.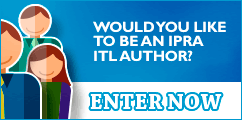 IPRAOfficial