News
Viewing posts from February, 2017
By: Peter Spurway, 27/02/2017
Arnold Palmer was a sporting great, both on and off the golf course. The way he connected with the public is a shining example for everybody involved in communications. By Peter Spurway.
By: Adam Rubins 20/02/2017
With clients increasingly seeking a joined-up approach that brings together paid, owned and earned media, there is a great opportunity to take the lead on integration. By Adam Rubins.
By: Seema Ahuja 13/02/2017
Like the pharmaceuticals industry globally, the local industry in India faces its fair share of reputational challenges. By Seema Ahuja.
By: Rob Gray 06/02/2017
IPRA GWA judges share what they look for in a successful campaign and set out the advantages of winning one of these prestigious international PR accolades. By Rob Gray.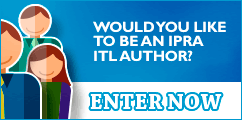 Tweets by @ipraofficial