Thought Leadership Essays
Viewing posts from November, 2013
By: Malcolm McDonald 28/11/2013
If Marketing is to demonstrate its true value to an organisation, Finance Directors should be able to put 10 key questions to their CMOs – and expect to get the right answers. By Malcolm McDonald.
By: Bob Pickard 20/11/2013
PR's lack of strong senior leadership on global warming work is an embarrassment to the industry. By Bob Pickard.
By: Piotr Czarnowski 13/11/2013
Tracking down official spokespersons in Poland all too frequently requires supreme effort. This problem is symptomatic of a bigger picture in which access to information remains challenging. By Piotr Czarnowski.
By: Lydia Lei Lee 06/11/2013
Chinese enterprises are frequently encumbered by negative perceptions outside their homeland. The remedy involves beefing up opinion-shaping mechanisms to tell their story more persuasively. By Lydia Lei Lee.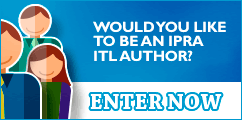 IPRAOfficial