Thought Leadership Essays
By: Richard Linning 23/09/2019

Istanbul's Mayor was elected to office on a platform of "radical love", calling to mind the flower-power optimism of a bygone era. Dare we hope for more connection, less confrontation? By Richard Linning.
By: Richard Linning 01/03/2012

Richard Linning believes that the time has come for new PR expressions in the vernacular.
By: Richard Linning 05/09/2011

We in public relations stand accused of being message manipulators and cannot agree on how our added value should be measured. Richard Linning poses some big questions.
By: Richard Linning 09/06/2011

The new IPRA Code of Conduct refers specifically to the rights of all parties to state their case and express their views. IPRA President Richard Linning assesses this in a historical context and also explores the implications in today's world.
By: Richard Linning 18/06/2010

A personal report from Richard Linning on IPRA World Congress XIX in Lima, Peru 1/3 June 2010.
By: Richard Linning 07/06/2008

Richard Linning reviews Flat Earth News, the controversial book that exposes falsehoods, distortion and propaganda in the global media – and finds that public relations is not to blame!
By: Richard Linning 29/12/2006

The media mob is going online. Richard Linning demonstrates a digital dance of change.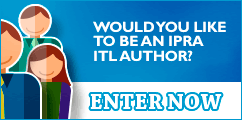 IPRAOfficial